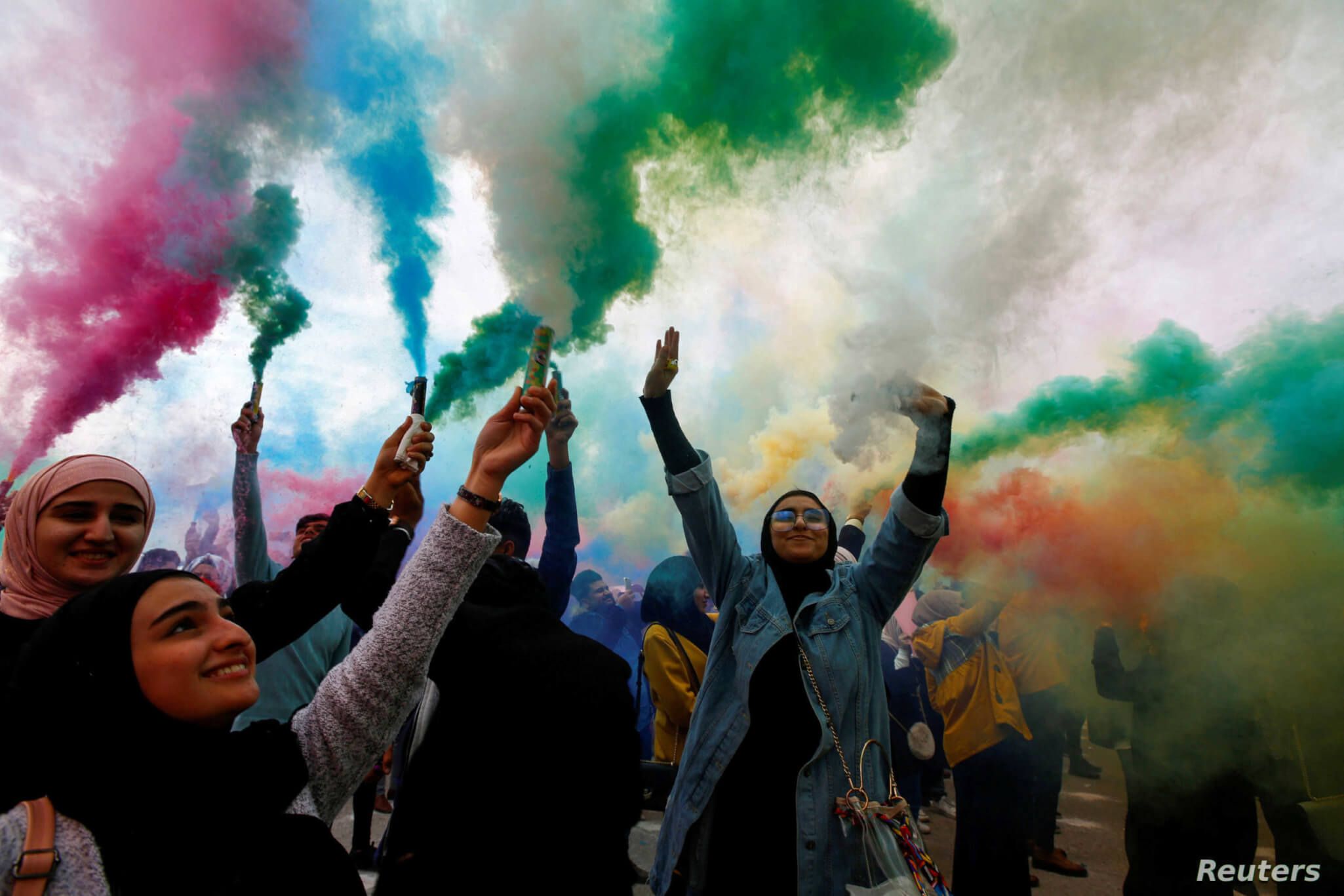 On Sunday, the United Nations called for closing the gaps in access to sexual and reproductive health services created by the Covid-19 crisis, coinciding with World Population Day, corresponding to July 11.
And the United Nations indicated in a report, Sunday, that "the United Nations Population Fund has not yet obtained the full picture regarding the impact of the Covid-19 virus on fertility rates," but initial indications indicate that "the disruption and interruption in the provision of health care services led to Unwanted pregnancy.
The fund said the trends had raised "worrying concerns" about a baby boom or decline.
In his message on the occasion of World Population Day, United Nations Secretary-General António Guterres stressed: "The COVID-19 pandemic continues to turn our world upside down and reach record levels of escalating losses."
He explained: "In addition to the tragedy of the loss of millions of lives, the pandemic has inflicted less visible losses on the world, namely the horrific rise in domestic violence because the pandemic has forced women to isolate in places where they have no companion except those who abuse them; and empty maternity wards in hospitals because of Women postponing childbearing and unintended pregnancies due to reduced access to contraceptive services.
In this context, Dr. Natalia Kanem, Executive Director of the United Nations Population Fund, stressed that what should be concerned "is when women are unable to exercise their sexual and reproductive rights and choices – whether because health services are interrupted, or because gender discrimination prevents their freedom to decide about Obtaining health care, using family planning methods, or having sex with her partner.
The dangers of negligence
While sexual and reproductive health services are a human right, they are neglected in favor of other, more "urgent" concerns, according to Kanem, the most senior UN official in the field of sexual and reproductive health for women and girls.
She added that "in the midst of economic pressures and budget cuts, the real danger is the possibility of some countries failing to restore these services."
The United Nations estimates that the pandemic will push some 47 million women and girls into extreme poverty. In addition, many girls are now out of school and may never return to their classrooms.
"In every corner of the world, we are witnessing a reversal of hard-earned gains and an erosion of women's reproductive rights, choices and active role," the Secretary-General noted in his message, saying that with the onset of the pandemic the diversion of resources for sexual and reproductive health services began.
"These gaps in access to health rights are unacceptable," he said. "Women cannot fight this battle alone."
Solutions
The United Nations had published in a report issued in April entitled "My body belongs to me alone," the United Nations criticized the restrictions imposed on women regarding decisions related to their physical and sexual health.
Societies become healthy and productive when women are able to make informed choices about their sexual and reproductive health and when they have access to services that support their choices, according to the report.
"A woman who controls her body achieves gains related not only to the extent of her independence but also to the extent of her health, access to education, income and security. Thus, her chance of prosperity increases and the chances of her family also increase."
Both the Secretary-General and the Executive Director of the United Nations Population Fund stressed the importance of seeking to take the necessary measures to fill these gaps, because sexual and reproductive health services are essential.
As we celebrate World Population Day, let us pledge to guarantee reproductive health rights for everyone, everywhere.
Kanem said, "Let's work together to support the right of individuals to decide when or if they start a family, and together, let's stand up for the rights and choices of women and girls."