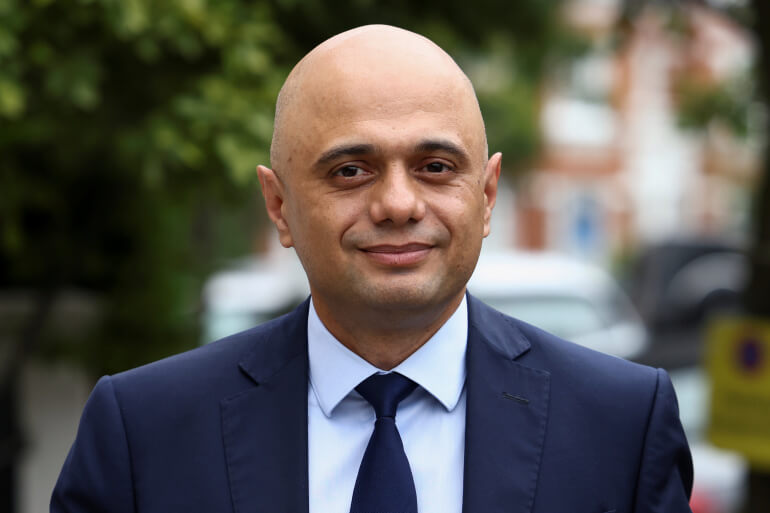 British Health Minister Sajid Javid said today, Saturday, that he had tested positive for Covid-19, but that his symptoms were mild and he had taken two doses of a vaccine against the disease.
"This morning I tested positive for COVID," the British minister said in a video on his Twitter account, adding that he had taken the rapid lateral flow test, and was awaiting confirmation from the PCR test, which needs to be processed in the laboratory.
This morning I tested positive for Covid. I'm waiting for my PCR result, but thankfully I have had my jabs and symptoms are mild.

Please make sure you come forward for your vaccine if you haven't already. pic.twitter.com/NJYMg2VGzT

— Sajid Javid (@sajidjavid) July 17, 2021
"I am waiting for the PCR result, but fortunately I received the vaccine and I have mild symptoms."
And the office of British Prime Minister Boris Johnson announced last June that former Finance Minister Sajid Javid will take over the post of Health Minister, succeeding Matt Hancock, who resigned due to a scandal.