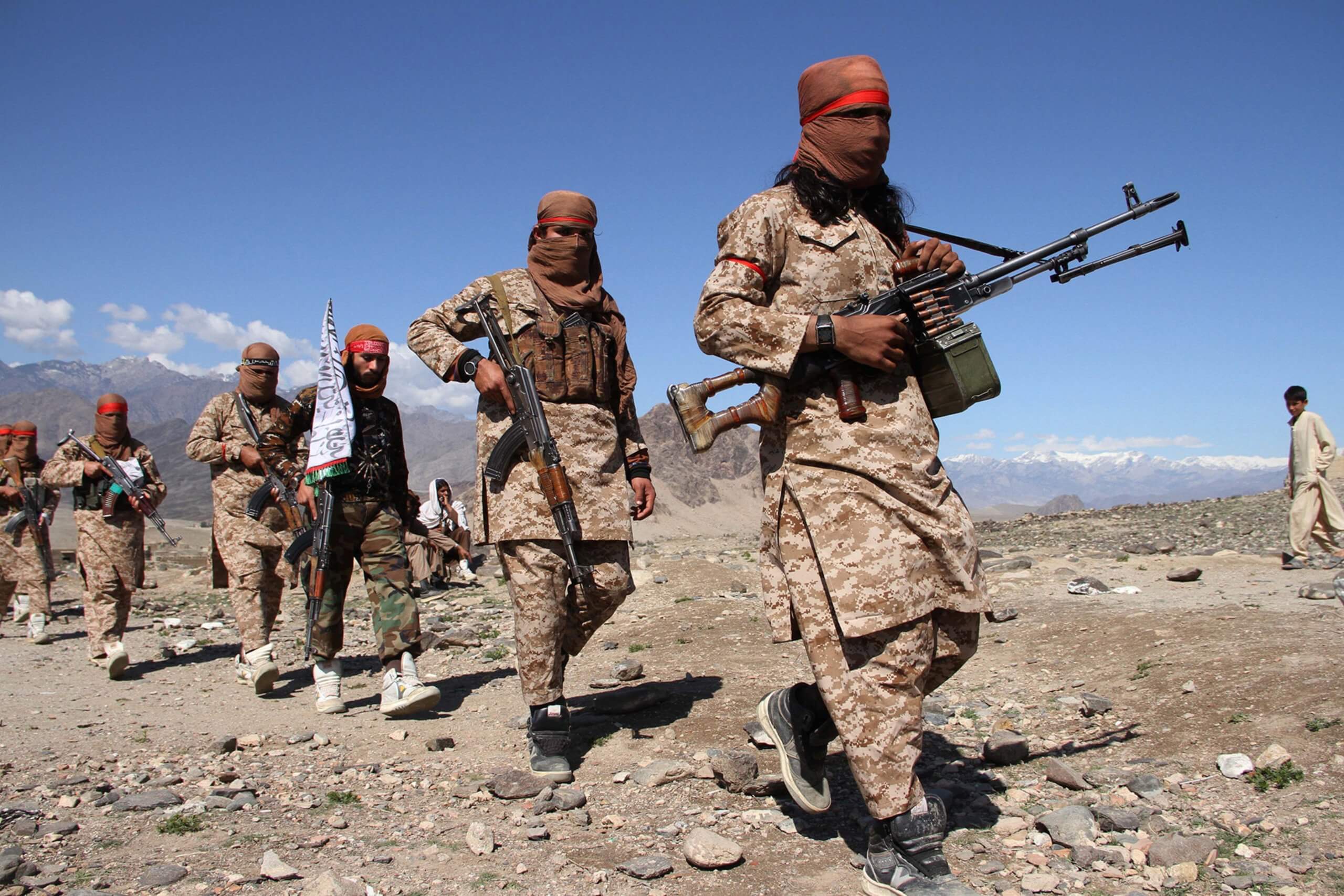 After intensifying their attacks since the announcement of the US withdrawal, about 15 diplomatic missions in Afghanistan called in a statement on Monday, the Taliban movement to stop its ongoing offensive across the country, which contradicts its leader's announcement of a negotiated settlement to the conflict.
The statement was signed by the European Union Mission and the Office of the High Civilian Representative of NATO in Afghanistan, in addition to the European embassies, Australia, Canada, South Korea, the United States and Japan.
Representatives of the diplomatic missions also called for an "urgent end to the Taliban's ongoing military offensive, which impedes efforts to reach a negotiated solution to the conflict."
They also considered that the latest attack directly contradicts their declaration of "emphatic support for a negotiated settlement of the conflict and the peace process in Doha."
The Taliban is contradicting itself
This call came a day after a round of talks hosted by Doha on Saturday and Sunday between the Afghan government and representatives of the Taliban, without achieving tangible progress, while fierce battles are taking place in Afghanistan coinciding with the withdrawal of foreign forces from the country after an existence that lasted twenty years.
Representatives of diplomatic missions also denounced "the continuing killings of targets throughout Afghanistan, the destruction of vital infrastructure, threats and other measures against the gains made by Afghans over the past twenty years, which we have strongly supported."
Taliban 'ignoring the rule of law'
They also denounced "ignoring the rule of law" and violations of women's and girls' rights and freedom of expression and the press in areas controlled by Taliban insurgents, refuting the Taliban leader's pledge in his last message to respect these principles.
Taliban leader Hebatullah Akhundzadeh said in a message published on Sunday ahead of the Eid al-Adha holiday, that the movement preferred a "political settlement in the country."
It is noteworthy that the Taliban launched a comprehensive attack on Afghan forces in early May, taking advantage of the start of the withdrawal of foreign forces, which is scheduled to be completed by the end of August.
The movement has taken control of vast rural areas, especially in the north and west of Afghanistan, away from its traditional strongholds in the south, in exchange for timid resistance from the Afghan forces, which have become deprived of American air cover and control only major axes and state capitals.