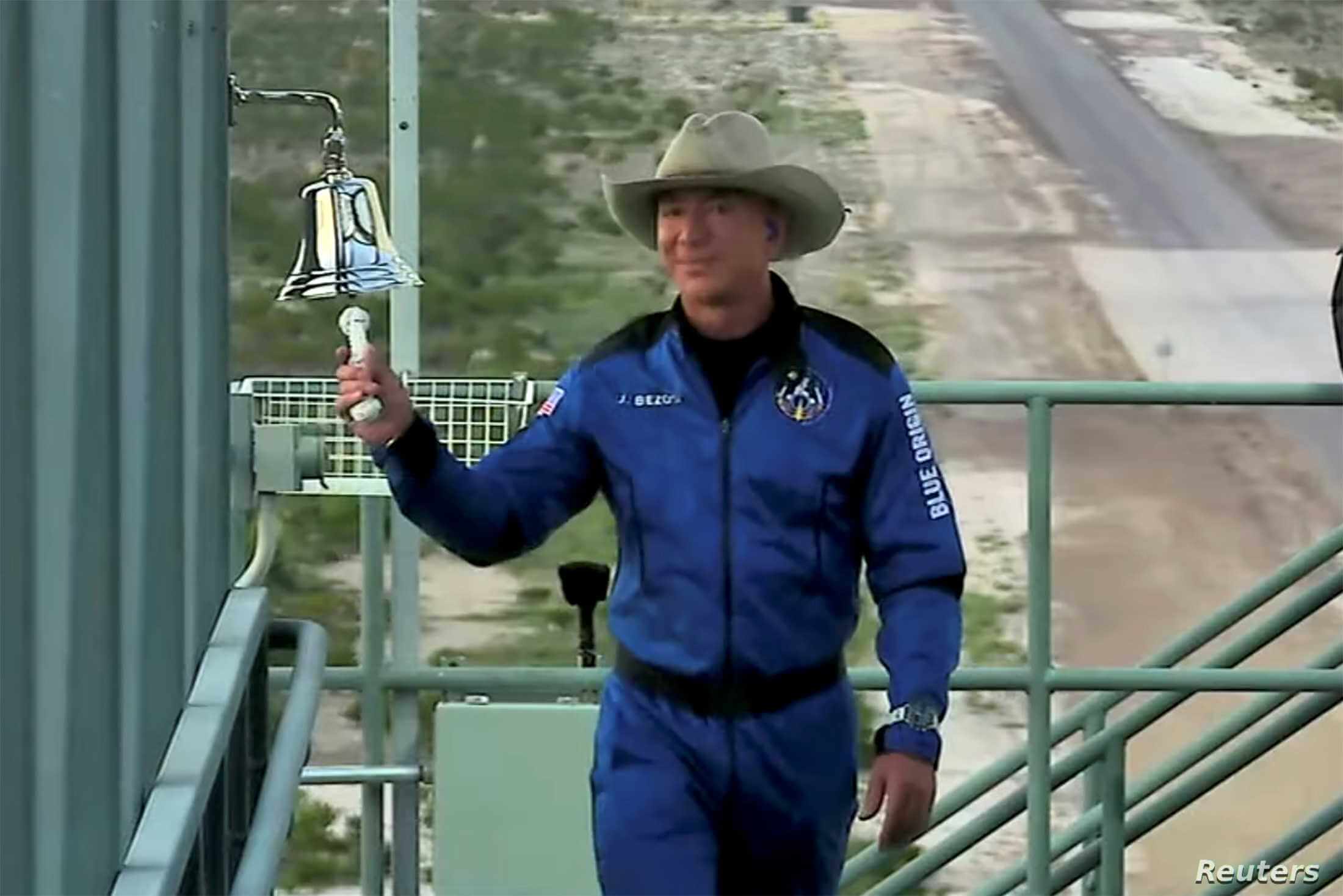 Billionaire businessman Jeff Bezos made an offer to NASA on Monday, including covering up to two billion dollars in the costs of the US space agency, in exchange for awarding his company, "Blue Origin", a contract to build a spacecraft designed to return astronauts to the moon.
The offer comes at a time when Blue Origin is trying to become a major player in the space tourism market, six days after Bezos traveled with three others to the edge of space aboard a "New Shepard" rocket.
In April, NASA awarded rival billionaire entrepreneur Elon Musk's company, "SpaceX," a $2.9 billion contract to build a spacecraft to bring astronauts to the lunar surface as early as 2024, while rejecting bids from Blue Origin and… "Dianetics".
NASA has attributed its decision to choose SpaceX for the deal, to its recognized record on orbital missions and other factors.
NASA's choice of SpaceX angered Bezos, whose company, "Blue Origin", filed a protest with the US Government Accountability Office, accusing the agency of giving the competing company an unfair advantage by allowing it to review its prices.
The GAO decision is expected by early August, and is unlikely to accept Bezos' protest.
In a letter to NASA Administrator Bill Nelson, Bezos said Monday that "NASA has deviated from its original dual-source acquisition strategy due to perceived near-term budget issues, and this offer removes that hurdle."
"Without competition, NASA's short- and long-term lunar ambitions will be delayed, ultimately costing more and not serving the national interest," Bezos added.
Both NASA and SpaceX declined a Reuters request for comment on Bezos' offer.