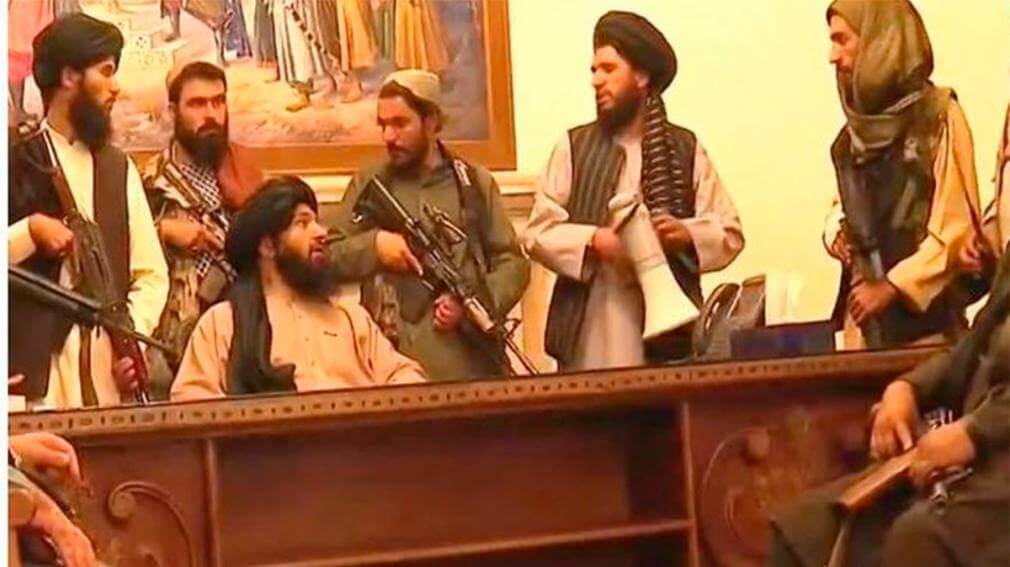 President Ashraf Ghani, who fled Afghanistan on Sunday, admitted that "the Taliban won" after insurgents entered the capital, Kabul, at the end of a blazing offensive. Ghani, who did not specify where he went, acknowledged that "the Taliban won" in a message on Facebook. "Now they are responsible for the honor, possession, and self-preservation of their country."
On the other hand, Taliban sources told the AFP agency that the insurgents took control of the presidential palace. "Taliban fighters entered the presidential palace," declared a veteran Taliban commander. "The mujahideen entered the presidential palace and took control of it," said another commander, adding the building was hosting a meeting on security in the Afghan capital.
Civilians, who fear the Taliban will reimpose the kind of brutal government that virtually eliminated women's rights, rushed to leave the nation as well, lining up at ATMs to withdraw their life savings. The thousands of poor who left their homes in the countryside, thinking that the capital was safer, remained spread out in parks and open spaces throughout Kabul.
President Ghani flew out of the country, two officials who spoke on condition of anonymity told The Associated Press (AP) because they were not authorized to inform journalists. In an online video, Abdullah Abdullah, the head of Afghanistan's National Reconciliation Council, confirmed that Ghani had departed. "The former president of Afghanistan left, leaving the country in this difficult situation," Abdullah said, adding: "God will hold him accountable."
Ghani, who spoke to the country on Saturday for the first time since the offensive began, seems increasingly isolated. Several military leaders he had negotiated with just days earlier had surrendered to the Taliban, leaving the president with no military options. Negotiations in Qatar, where the insurgents have an office, also failed to stop the offensive, as thousands of civilians fled to Kabul.