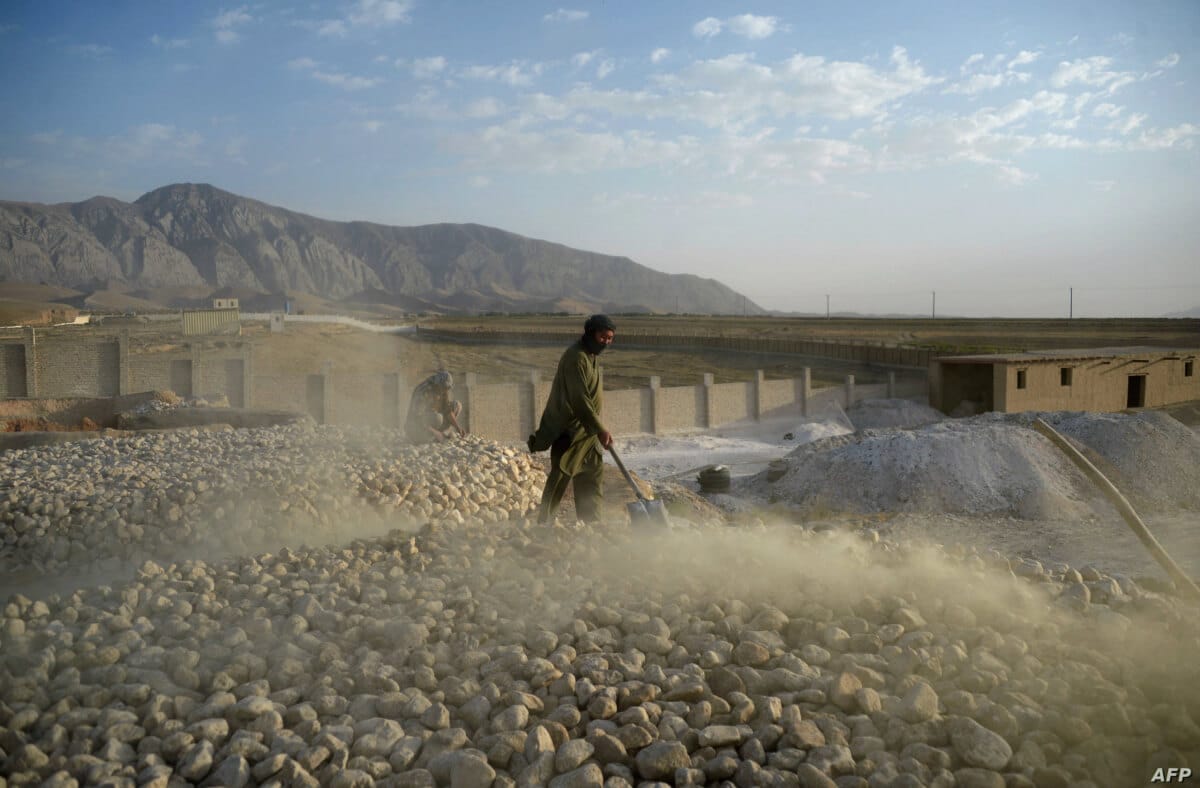 Although Afghanistan is one of the world's poorest countries, US officials revealed in 2010 that the country, at the crossroads of Central and South Asia, has abundant reserves of natural minerals that could change its economic situation.
An internal memo from the Pentagon described Afghanistan as a candidate to be "like Saudi Arabia in lithium", referring to the abundance of the precious metal inside its territory, whose importance is increasing day by day in the manufacture of batteries and electronics.
CNN says that metals such as iron, copper, and gold spread across the states of the country, and more importantly, it is the presence of rare metals such as lithium, which is a key element in be rechargeable batteries.
Experts estimate the value of Afghanistan's mineral reserves at one trillion dollars.
Security challenges, a lack of infrastructure, and a severe drought made it impossible to extract the most valuable minerals in the past. This is unlikely to change soon as the Taliban take control of the country.
But there is still interest from countries such as China, Pakistan, and India, which may try to engage in mining these minerals despite the chaos.
The scientist and security expert who founded the Ecological Futures group, Rod Schoonover, says that "Afghanistan is one of the regions richest in traditional precious metals."
Metals such as lithium and cobalt, as well as rare earth elements such as neodymium, are in increasing demand as the world tries to switch to electric cars and other clean energy technologies to cut carbon emissions.
In May, the International Energy Agency said global supplies of lithium, copper, nickel, cobalt and rare earth elements needed to be increased sharply or the world would fail in its attempt to tackle the climate crisis.
Only three countries, China, the Democratic Republic of the Congo and Australia, currently own 75 percent of the world's production of lithium and cobalt.
The average electric car requires six times more metals than a conventional car, according to the International Energy Agency, with lithium, nickel and cobalt being key components in batteries.
Electricity grids also require huge amounts of copper and aluminum, while rare earth elements are used in the magnets needed to power wind turbines.
The US government has estimated that Afghanistan's lithium reserves could rival those in Bolivia, home to the world's largest.
In 2010, Mirzad of the US Geological Survey told Science in 2010, "If Afghanistan had a few years of stability that would allow it to develop its mineral resources, it could become one of the richest countries in the region within a decade."
While there was a business of extracting gold, copper, and iron, the exploitation of lithium and rare earth metals required a lot of investment and technical knowledge, as well as time.
The International Energy Agency estimates that it takes an average of 16 years from discovery to start actual production.
Currently, minerals only generate $1 billion in Afghanistan's economy annually, according to Musin Khan, a non-resident fellow at the Atlantic Council and former director for the Middle East and Central Asia at the International Monetary Fund.
Khan estimates that 30 to 40 percent of that income has been hijacked by corruption, as have warlords and the Taliban, who presided over small mining ventures.
Schoonover, an expert on global environmental turmoil and climate change, says there is still a possibility that the Taliban will use their newfound strength to develop the mining sector.
The Taliban took control of the country this week after storming Kabul and leaving Afghan President Ashraf Ghani abroad.
"This mining won't need to be unregulated" after the Taliban came to power, Schoonover said.