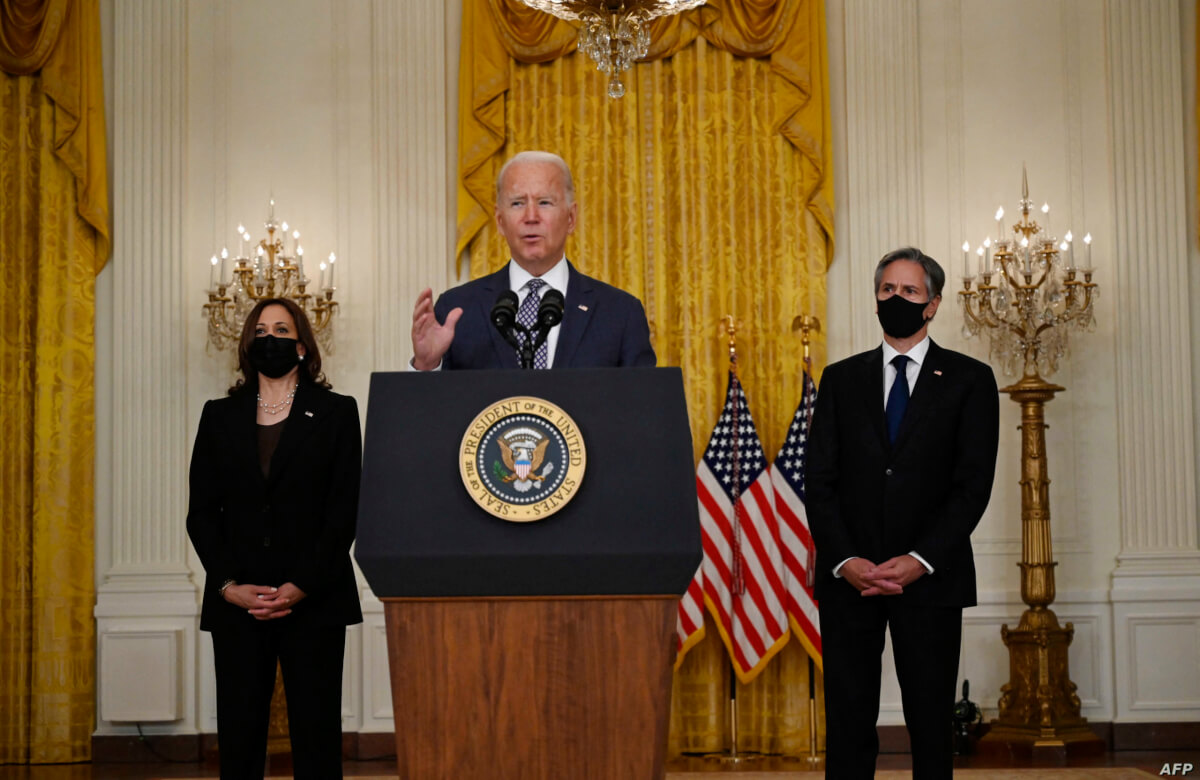 US President Joe Biden has pledged to evacuate all Americans in Afghanistan who wish to return home.
Biden's promise came Friday in an update on the tense situation in Afghanistan.
Biden has faced mounting pressure over his decision on Afghanistan, with the Taliban completing their control of the country on Sunday.
Thousands of Americans and Afghans are demanding to leave, and the Kabul International Airport has seen complete chaos as a result.
"To be clear: Any American who wants to come home: We'll take you home," Biden said.
Biden has faced criticism for a chaotic and often violent scene outside Kabul airport, as crowds struggle to reach safety inside.
Biden described last week's events as "heartbreaking," but insisted his administration was working hard to facilitate and speed up evacuations.
Biden also said, "I don't think any of us can see these images and not feel this pain on a human level," but "right now I'm focused on getting this job done."
US officials said that evacuation flights at Kabul airport were halted for several hours on Friday due to crowding at a refugee crossing point, referring to a US airbase in Qatar. However, flights were ordered to resume in the afternoon Washington time.
An official, who spoke on condition of anonymity to discuss the military situation, said up to three flights from Kabul were expected in the next few hours, bound for Bahrain, carrying perhaps 1,500 evacuees in all.
In Washington, some congressional veterans have called on the Biden administration to extend the security perimeter outside the Kabul airport so that more Afghans can get to the airport for evacuation. They also want Biden to make clear that the August 31 deadline for withdrawing US troops is not fixed.
Rep. Peter Major, a Michigan Republican, said the deadline "contributes to chaos and panic at the airport because you have Afghan citizens who think they have 10 days to get out of this country or the door will be closed forever," referring to those who served in Iraq. They also worked in Afghanistan to help aid workers provide humanitarian aid.
Tens of thousands of people still have to be evacuated before the US deadline of August 31 to withdraw its forces from the country, although the pace of evacuation accelerated last night.
A defense official said that about 5,700 people, including about 250 Americans, were flown from Kabul on board 16 C-17 transport planes. In each of the past two days, about 2,000 people have been airlifted.