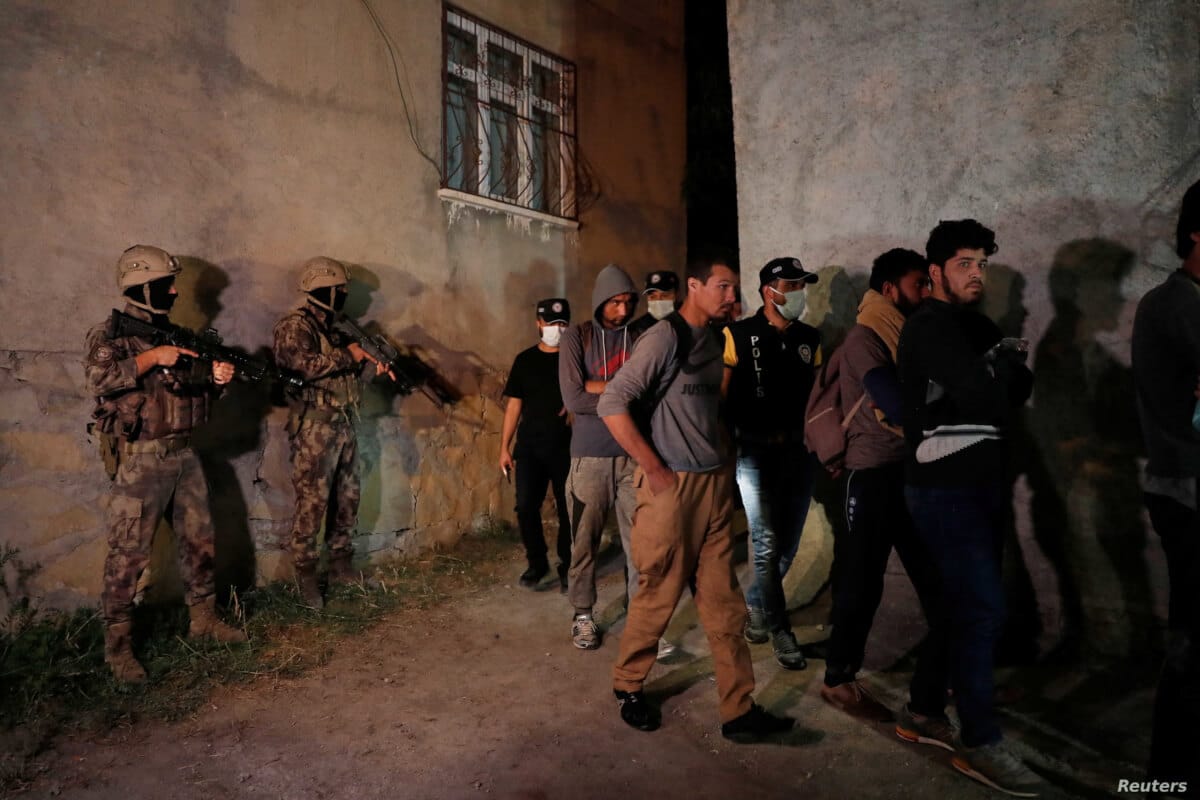 In recent months, as the exit of NATO forces from Afghanistan approaches, 30,000 Afghans have been leaving the country each week, a large number of them across the Iranian border, according to the International Organization for Migration. Those fleeing the Taliban are trying to make their way to Turkey, and then to Europe, to replace the Syrians as the largest nationality seeking asylum in Europe.
Now that the Taliban are in power, indications are that these numbers will swell even more, as people start selling real estate and talking about permanent exile, according to the New York Times.
Many Afghans told the newspaper that they crossed in large groups of hundreds, but only a few managed to escape from Turkish border guards. They said that thousands of Afghans gathered in the border region of Iran.
Gul Ahmed, 17, added, "We came out of despair. We knew that if the Taliban took over, they would kill us, or they would recruit us. So this was the best option for the family."
As recent violent upheavals in the world have displaced millions, whether from Iraq, Syria or parts of Africa, the mood in Turkey as in Europe has shifted against migrants and refugees, sometimes resulting in violence, such as knife fights and attacks. The latter on the homes of Syrians in the capital, Ankara.
For Turkish President Recep Tayyip Erdogan, the burden of hosting so many refugees, amounting to 3.6 million Syrians and more than 300,000 Afghans, has become a burning political issue, especially with the deteriorating Turkish economy. He has made it clear that he does not intend to open the door to more Afghans.
Pressure
When pictures surfaced on social media of columns of Afghan migrants marching through Iran toward Turkey in recent weeks, opposition politicians accused Erdogan of negotiating a deal with the European Union, as he did with Syrian refugees, to host the growing number of Afghans.
Erdogan has often used the threat of migrants as leverage in negotiations with the European Union, while his police have long carried out harsh operations to control the numbers and movements of migrants in the country. But he also criticized Western countries for expecting less developed countries to bear the migrant crisis.
"Europe, which has become a magnet for millions of people, cannot get away from this problem by resolutely closing its borders in order to protect the safety and prosperity of its citizens," he said in a televised address last week. "Turkey has no duty, responsibility or obligation to be the repository of refugees in Europe," he added.
Erdogan warned German Chancellor Angela Merkel by phone on Sunday that his country "would not be able to bear the additional burden in the event of a new wave of migration from Afghanistan."
The Afghans told the US newspaper in the Turkish border city of Van that Turkey has tightened security along its border with a large-scale and often violent police operation in recent weeks, turning away Afghans regardless of their asylum claims.
In one operation in July, more than 1,400 Afghans who crossed the Turkish border were arrested and returned to Afghanistan by Turkish border guards and military police, according to a statement from the Van Governor's office.
Hundreds more, including women and children, were detained in towns across eastern Turkey as they tried to force their way deeper into the country.
Mahmud Kakan, a lawyer in Van who specializes in refugee and asylum issues, said these expulsions are inconsistent with the International Refugee Convention. He emphasized that few Afghans know their rights under international law, but Turkey does not even abide by its own laws, as migrants should have the right to an appeal process before they are deported.