The music world, shaken by the death of drummer Charlie Watts, still cannot believe that they will never watch the famous "Rolling Stones" in the band in which they performed for decades.
After the death of Charlie Watts, nothing will be the same – the fans of "Rolling Stones", one of the best and most famous rock bands of all time, are unanimous.
Routine examination
One of the best drummers in history died at the age of 81, and the cause of death has not yet been revealed. His health problems were discovered during a routine systematic examination of the band members, after which Watts stated that he was retiring from a tour of the United States, which is scheduled for September. He died at a hospital in London surrounded by his family. Watts was diagnosed with throat cancer in 2004, from which he fully recovered.
He will be remembered as a calm and withdrawn member of the scandalous "Rolling Stones".
Watts' characteristic icy facial expression and metronomic rhythms were an integral part of the band's classic performances.
While other members of the group filled the tabloids with news of "marriages, addictions, arrests, and outbursts", as described by the British "Daily Mirror", Watts lived a quiet life with his wife Shirley Shepherd for more than 50 years on the estate in remote Devon.
He was treated for alcohol and heroin in the 1980s, but said he had successfully dealt with those vices.
–  That was short. I just stopped, it didn't suit me at all – he said at the time.
Demolishing hotel rooms and sleeping with girls who were their fans will not be recorded in his biography.
"I never met the stereotype of a rock star," he told Rolling Stone magazine in 1994.
He was born on June 2, 1941, in London, and he discovered jazz when he was about ten years old. He was not musically educated, but learned to play by watching great jazz drummers in London clubs.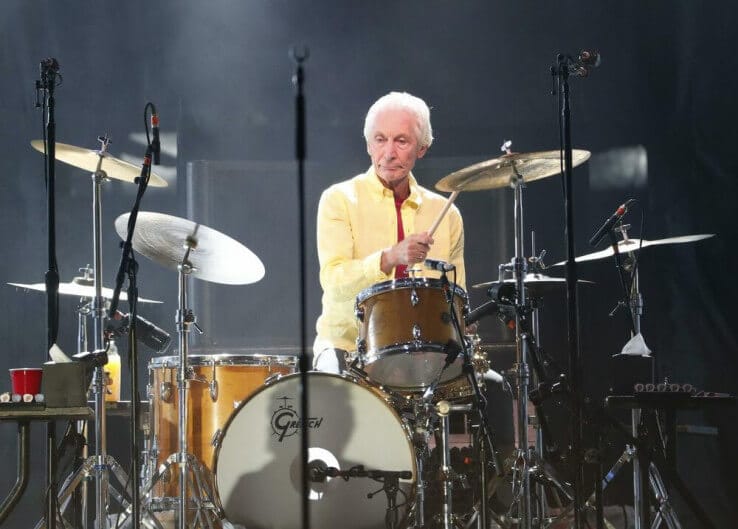 Colleagues are grieving
During his career with the "Rolling Stones", he was also the leader of the jazz quintet and the band "Charlie Watts Orchestra" with 32 members.
Mick Jagger posted a photo of Charlie on Instagram, sitting next to the drums and laughing. He did not write anything with the photo, and his followers commented, liked and shared his photo and expressed grief over the death of the drummer.
Jagger is the first member of the "Rolling Stones" to announce himself after Charlie's death, and then guitarist Keith Richards also appeared on social media. He published a photo of drums with a board that says "closed".
In 2016, Rolling Stone magazine named Watts the 12th greatest drummer of all time.