The irresistible Sharon Stone is currently in Italy. The beautiful 63-year-old actress has combined the comfortable with the use and is having a great time filming the campaign for the fashion house "Dolce & Gabbana" in Venice.
At this year's Cannes Film Festival, Sharon shone in several acclaimed creations, and the new campaign in which she is the face of the famous Italian fashion house is a continuation of that cooperation.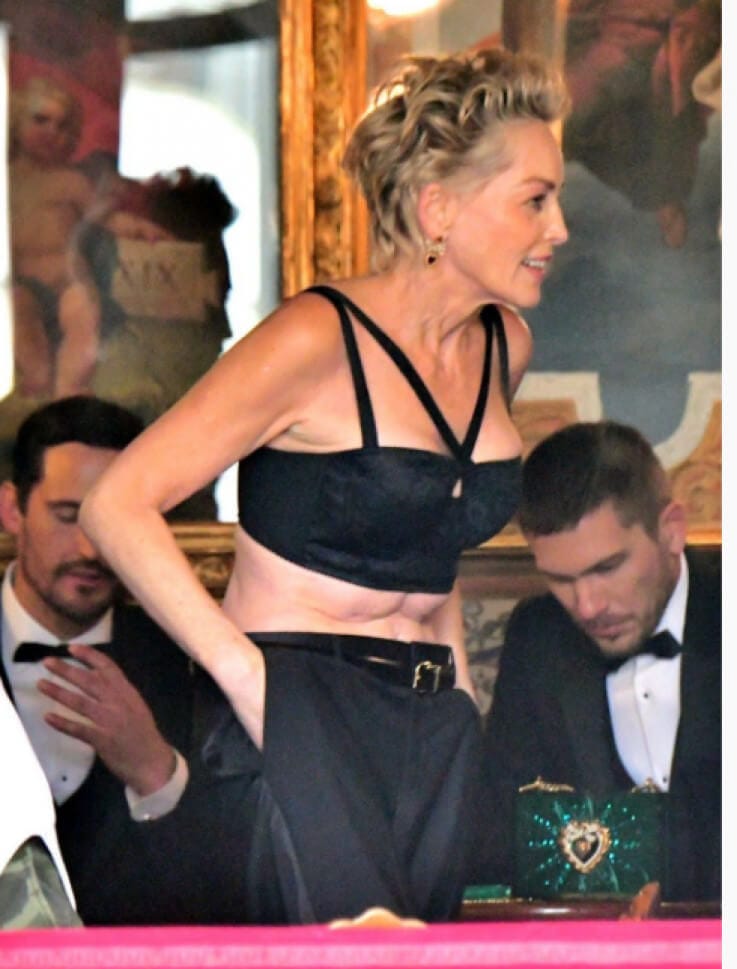 Curious paparazzi caught the actress on set, surrounded by young, attractive models, and dressed in a very modern combination.
In the campaign, Sharon wears clothes from the collection for autumn/winter 2021, and among them is a great crop top in black, which the stylists combined with black pants for this occasion.
Many women avoid wearing such short-cut cannons because they don't like to expose their bellies, but Sharon doesn't bother with that at all. There is no reason why she looks better than half of the younger models.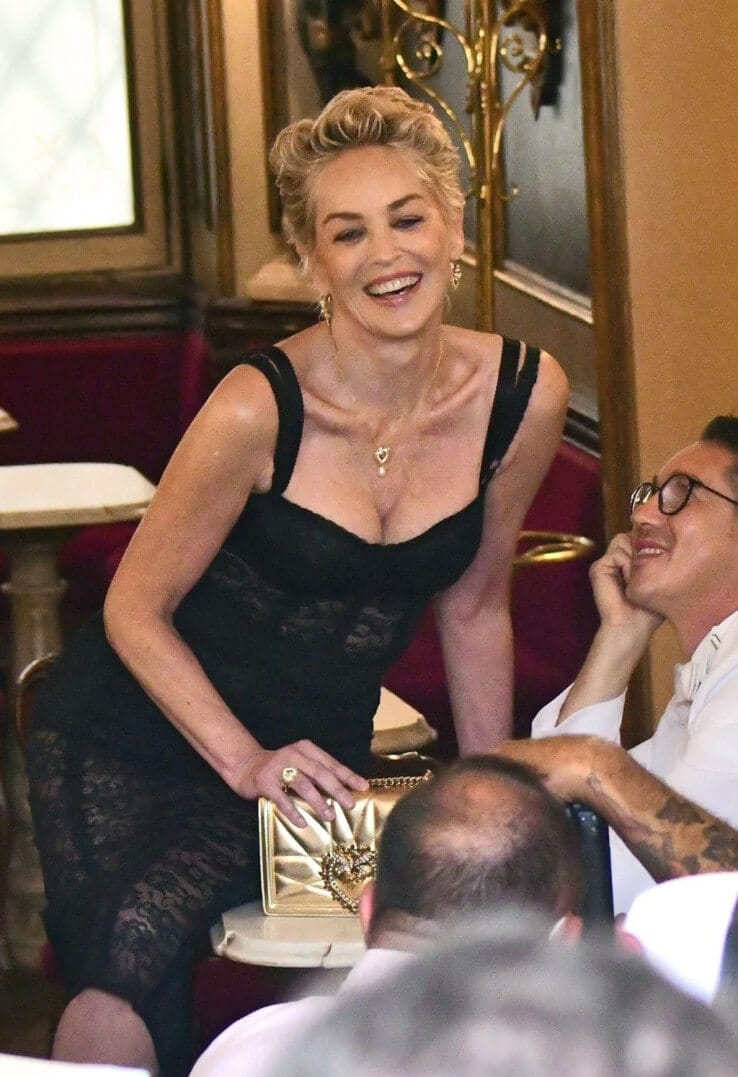 The Italians are delighted with Sharon and say that she is perfect. Many believe that the secret of her attractiveness is that she does not try to hide her age, but, as some believe, wears them spectacularly.