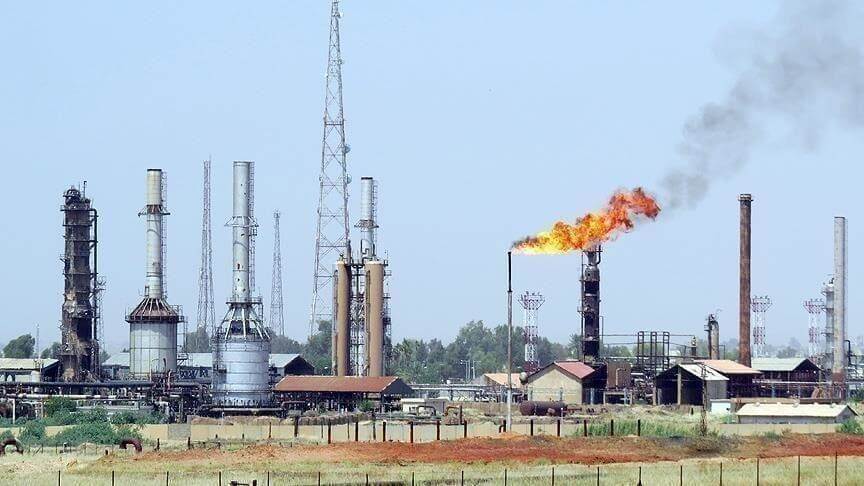 Jaafar Qasim / Anatolia
The National Oil Corporation of Libya announced, on Wednesday, the resumption of oil exports from the port of Hariga, northeast of the capital, Tripoli, after the withdrawal of protesters who had been blocking it for a week.
And the corporation, which manages the oil sector, said in a statement, "the resumption of crude export operations at the Hariga oil port, after a group of young people ended their sit-in inside the port, which lasted for days."
She explained that the withdrawal of the protesters and the resumption of work at the port "came after a meeting that included the Chairman of the Board of Directors of the National Oil Corporation, Mustafa Sanalla, and the Director General of the General Administration of Human Resources Development at the Corporation, with a representative of the youths in the port."
And she added that "it listened to all the demands of the protesting youth, which are represented in their quest to obtain suitable job opportunities, and the institution has expressed its understanding of the legitimacy of the demands."
But she "expressed her reservations about the way their demands (the sit-ins) were expressed, and she explained to the youth the great technical and economic consequences of closing the oil."
She affirmed her "full support for the peaceful demands, and her keenness to provide suitable job opportunities through the programs for preparing and qualifying graduates, which she oversees their implementation in the near future."
On September 9, an angry group of young men entered the ports of Sidra, Ras Lanuf and Hariga, and prevented ships from loading with oil, demanding jobs for them.
Work resumed at the Sidra and Ras Lanuf ports after 24 hours, while the Hariga port remained idle.