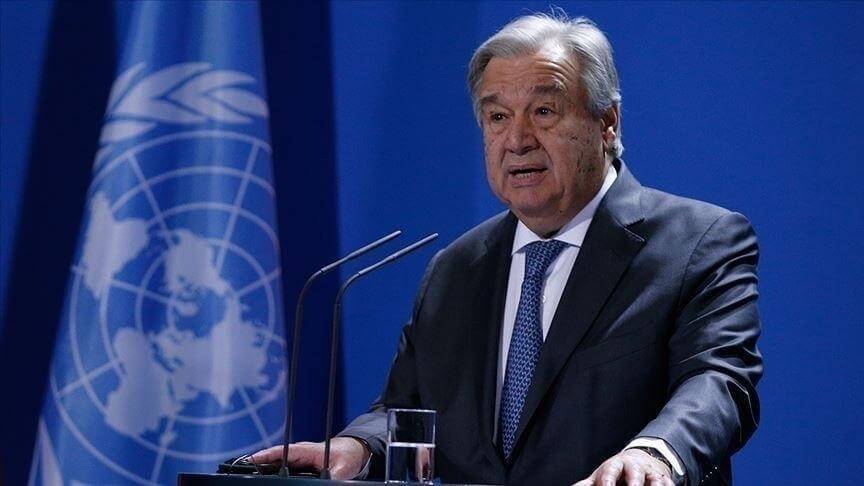 On Monday, United Nations Secretary-General Antonio Guterres called on world leaders to support a global vaccination plan against "Corona", including doubling vaccine production, and vaccinating about 70 percent of the world's population by mid-2022.
This came during an international meeting on achieving the 2030 Sustainable Development Goals, which Guterres held remotely with representatives of United Nations Member States on the sidelines of the General Assembly meetings, which start on Tuesday.
In 2015, world leaders agreed on the Sustainable Development Agenda and its 17 goals to be achieved by 2030. Among these goals, to fight hunger and poverty in all its forms everywhere, and to ensure quality education and healthy life for all, as well as gender equality.
At the beginning of the one-day meeting, Guterres said: "I call on the world to mobilize behind a global vaccination plan that doubles the production of anti-Corona vaccines, and results in vaccinating about 70 percent of the world's population by the middle of next year."
And the Secretary-General warned that "the world's response to the epidemic has been extremely slow, and extremely uneven."
"We also need to embark on the work of sustainable and equitable economic recovery for all (post-pandemic) so that we stay on track to eradicate poverty by 2030," he added.
"This means putting people above profits, including through progressive taxation, ending tax evasion, money laundering and illicit financial flows, reforming the global financial system, and tackling the debt crisis," he said.
In his testimony to the meeting participants, Guterres renewed his call to "end the war we are waging on our planet: a commitment to net zero emissions by 2050, and the adoption of ambitious climate and biodiversity plans."
The annual high-level meetings of the 76th session of its General Assembly will be launched at the United Nations Headquarters in New York, in the presence of more than 110 heads of state and government of Member States (193 countries).
The issues of climate change, the "Corona" epidemic and the situation in Afghanistan top the agenda of the meetings.