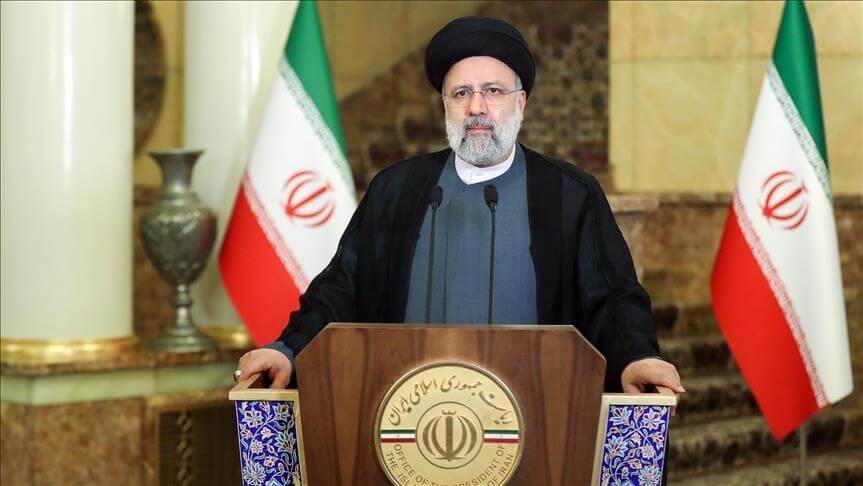 Iranian President Ebrahim Raisi called on Tuesday for "useful" nuclear negotiations that end with the lifting of sanctions imposed on his country.
This came in a videotaped testimony given by the Iranian president at the opening of the general debate of the 76th session of the United Nations General Assembly in New York, in the presence of more than 110 world leaders and heads of state.
Raisi said that "the American hegemonic system has no credibility, whether inside or outside the country," citing the example of attacking the US Congress against the backdrop of the presidential results at the beginning of the year, and the scene of the exit from Afghanistan last month.
He added that "sanctions are the new method of the United States to wage wars on the countries of the world."
He continued: "We do not want more than what is our right. We demand the implementation of international rules and the commitment of all parties to the agreement."
The Iranian president stressed that "the useful negotiations result in the lifting of all repressive sanctions," without specifying his country's position on the seventh round of negotiations.
Six rounds of talks were held between Iran and the major international powers, in Vienna between April and June, in an attempt to revive the nuclear agreement, amid the faltering convening of a new round.
These negotiations, held under the auspices of the European Union, aim at Washington's return to the agreement that the administration of former President Donald Trump withdrew from in May 2018, and push Iran to abide by its international commitments related to the nuclear program.