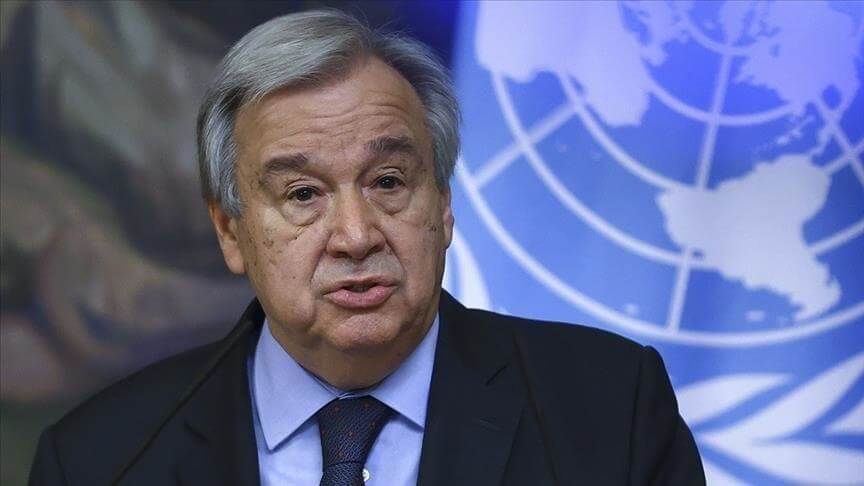 The United Nations Secretary-General, Antonio Guterres, announced Thursday that no region is immune from climate change, calling on countries around the world to take credible measures to avoid the effects of this.
This came during a session of the UN Security Council in New York, under the slogan "Maintenance of international peace and security: climate and security".
"A lot of bolder climate action is needed to maintain international peace and security," Guterres said.
He added: "Our window of opportunity to prevent the worst climate impacts is closing fast, and no region is immune from the repercussions, and it is clear that climate change and environmental mismanagement are risk multipliers."
And he added, "For example, in Somalia, more frequent and severe droughts and floods undermine food security and exacerbate societal tensions."
He continued, "In the Middle East and North Africa, which is among the most vulnerable regions in the world to water stress and climate impact, which harms water and food security."
"Last year, more than 30 million people were displaced by climate-related disasters, and 90 percent of the refugees came from the countries most vulnerable and least able to adapt to the effects of climate change," he added.
He called for "an unequivocal commitment and credible action by all countries, to avoid the most catastrophic effects of climate change, and to reduce greenhouse gas emissions by 45 percent by 2030."
He warned of "huge gaps in financing adaptation processes to climate change worldwide, especially in developing countries."
He stated that in those countries, "the costs of climate adaptation annually reach $70 billion, and the figure is expected to rise to $300 billion annually by 2030."