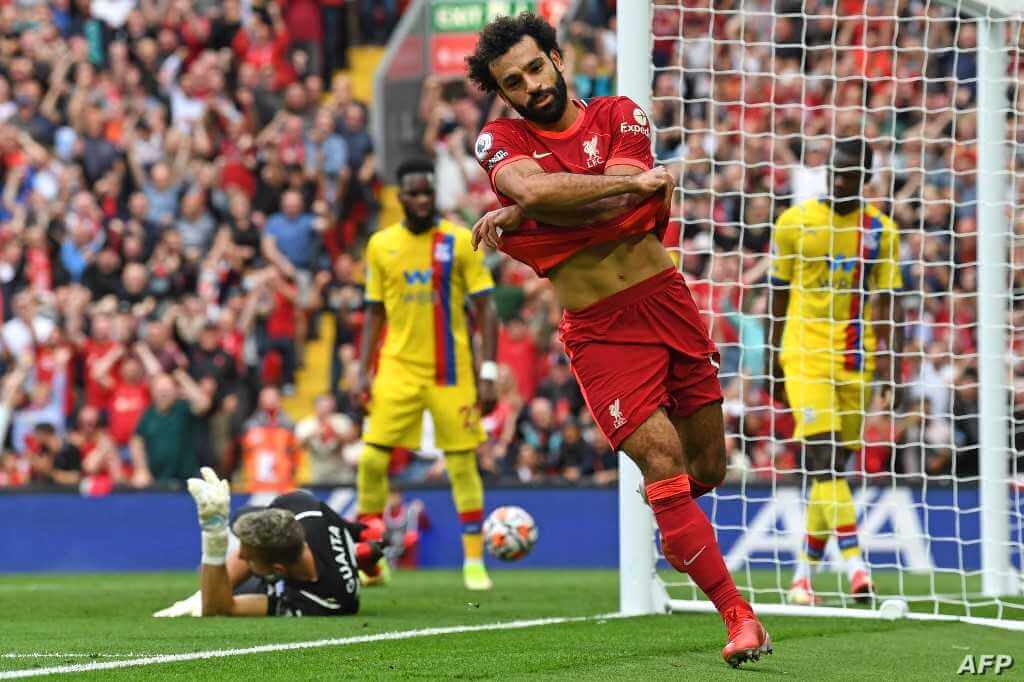 Liverpool coach, Jurgen Klopp, said that his Egyptian striker, Mohamed Salah, ranks alongside Bayern Munich striker Robert Lewandowski after the Egyptian star reached the number of 100 goals with the team in the English Premier League.
And his next goal in any match will make him the tenth place among the highest scorers in the club's history, according to what was reported by the British newspaper " The Guardian ".
He may be the third-fastest striker to reach the number after Roger Hunt (148 games) and Jack Parkinson (149).
Lewandowski, who Klopp brought to Borussia Dortmund in 2010, won the Golden Boot award for top scorer in Europe in 2020-2021.
The Liverpool coach believes that Salah's numbers, professionalism and hunger for goals can be compared to the "very exceptional" Bayern Munich striker, as the Egyptian star scores profusely, and scored 17 goals in the past 21 games for Liverpool outside his stadium, and scored 99 goals in 150 games.
Klopp described Salah as a "goal machine" and added that he does everything to stay on the right track.
Klopp praised Salah, saying, "The record that Salah has is crazy. I don't know how many numbers he can break, but he is determined to do so."
The Egyptian striker, now one of the most expensive football players in the world,  joined a private club of players who scored 100 or more goals in the English Premier League "Premier League", when he opened the scoring for his team against Leeds in the match that ended with an explicit 3-0 victory on Sunday.
It is noteworthy that Salah scored his first goal in the English Premier League against Chelsea, specifically against Arsenal, during his team's overwhelming victory over its neighbor with a clean six on March 22, 2014, and left the London team heading to Rome after playing 13 games in its ranks and scoring two goals.