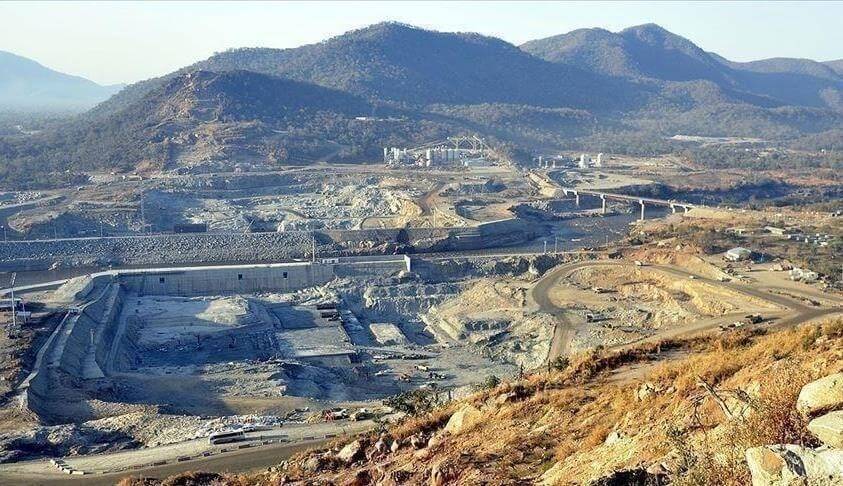 Ethiopia's Foreign Minister, Demke Mekonen, said that the Renaissance Dam "faced endless threats", expressing his hope that the negotiations would lead to a win-win outcome.
This came in a speech by the Ethiopian minister, Saturday, at the meetings of the United Nations General Assembly in New York, which was followed by The Eastern Herald correspondent.
"We have fully funded the hydroelectric dam project and hope that we have inspired others to develop their local capabilities," said Mekonnen in his speech.
"However, our humble attempt to light the homes of millions of Ethiopians and create hope for our youth has become politicized before international bodies, and the Ethiopian people's project has faced endless threats (without disclosing them)," he added.
He continued, "It is ironic that we are accused and threatened that we drink our water."
The Ethiopian Foreign Minister stressed that "the monopoly cannot stand the desire of our generations to use our natural resources."
"We hope that the partners of the negotiation process led by the African Union (meaning Egypt and Sudan) will be ready to achieve a win-win outcome for all parties," he added.
And in mid-September, the UN Security Council unanimously adopted a presidential statement (15 countries) that "encourages Egypt, Ethiopia and Sudan to resume negotiations at the invitation of the Chair of the African Union to quickly finalize the text of a binding and mutually acceptable agreement on filling and operating the dam within a reasonable period of time."
The African Union did not issue a date for the resumption of negotiations, but its president, President of the Democratic Republic of the Congo, Felix Tshisekedi, said on September 21 that they would resume in the "near future."
Following the issuance of the council's presidential statement on the Renaissance Dam, Egypt and Sudan welcomed it, calling on Ethiopia to negotiate seriously in order to reach an agreement that solves the crisis.
While the Ethiopian Foreign Ministry expressed, in a statement, Addis Ababa's readiness to return to negotiations with Cairo and Khartoum under the leadership of the African Union, but stressed that it "will not recognize any claim that may be raised on the basis of the presidential statement" of the Security Council.
Egypt and Sudan exchange accusations with Ethiopia of being responsible for the failure of the dam negotiations, sponsored by the African Union for months, within a negotiating process that began about 10 years ago, due to differences over construction, operation and filling.