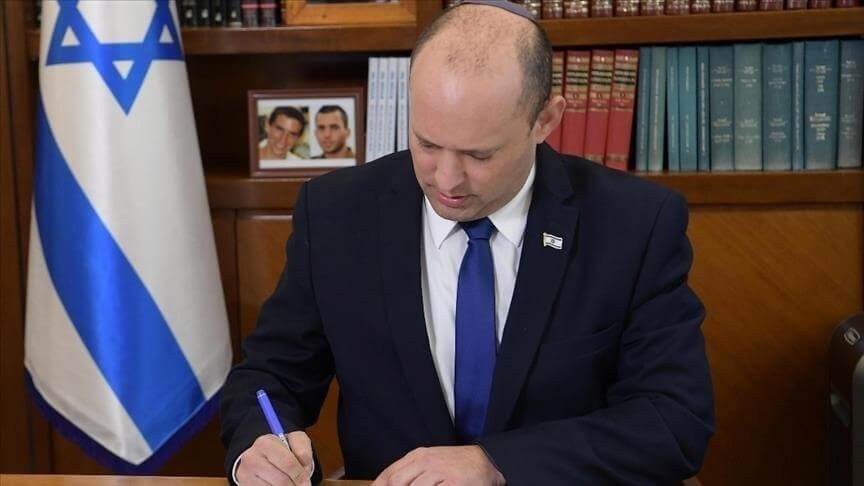 On Sunday evening, Israeli Prime Minister Naftali Bennett met with Bahraini and Emirati ministers on the sidelines of the United Nations General Assembly in New York.
And the Israeli Prime Minister's office said in a statement that The Eastern Herald received a copy of it, that "Yesterday evening, Bennett held a tripartite meeting with Bahraini Foreign Minister Abdul Latif Al-Zayani and Minister of State at the UAE Foreign Ministry Khalifa Shaheen Al-Marar, in New York City."
The statement said: "The three commemorated the first anniversary of the Ibrahim agreements, which falls this month," referring to the normalization agreements between Israel and the UAE on one side and Bahrain on the other, signed in September 2020.
The statement quoted Bennett as saying during the meeting that "Israel aspires to strengthen its relations with the UAE and Bahrain in all fields," adding that he hopes "other countries in the region will join the circle of peace."
The Israeli Prime Minister indicated that he met with Jordanian King Abdullah II and Egyptian President Abdel Fattah El-Sisi, and said, "They are satisfied with the relations between our countries and I want to promise you their continuity," without further details.
He continued, "We are steadfast and believe in these relationships and we want to expand them as much as possible."
The UAE and Bahrain signed normalization agreements with Israel known as the "Ibrahim Accords" at the White House on September 15, 2020.
On Tuesday, the 76th session of the General Assembly opened at the United Nations Headquarters in New York, with a personal presence of about 110 leaders and heads of government of Member States.