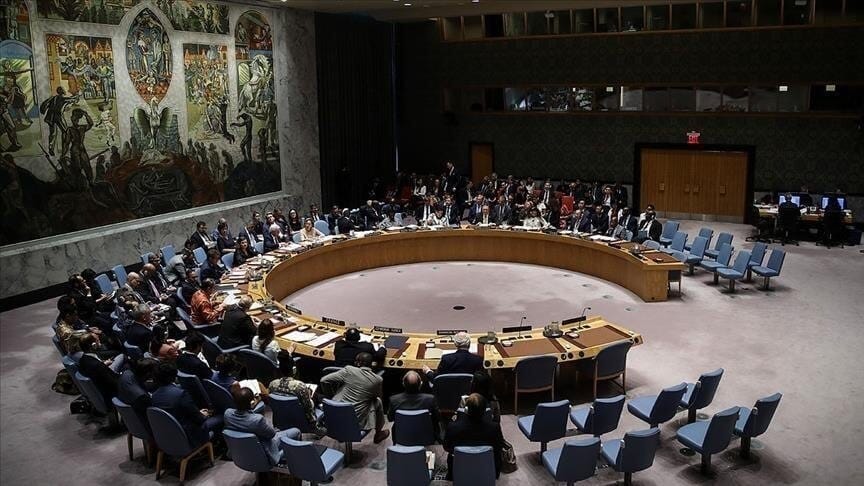 The United Nations Security Council on Monday called on the new Lebanese government to "urgently and transparently implement the known, necessary and fundamental reforms to respond to the urgent needs and legitimate aspirations of the Lebanese people."
This came in a statement issued unanimously by members of the Council (15 countries), a copy of which was received by The Eastern Herald.
The members of the Security Council welcomed the announcement issued on September 10, 2021, regarding the formation of a new government in Lebanon headed by Prime Minister Najib Mikati, and the vote of confidence by the Lebanese Parliament in its favor.
The statement reiterated "all its members' support for Lebanon's stability, security, territorial integrity, sovereignty, and political independence, in accordance with relevant Security Council resolutions."
The statement called on "the new Lebanese government to urgently, transparently and fundamentally implement the well-known, necessary (most importantly economic) and tangible reforms that are essential to respond to the urgent needs and legitimate aspirations of the Lebanese people."
The statement stressed "the importance of implementing these reforms in order to ensure effective international support."
The members of the Security Council also stressed the importance of holding free, fair and inclusive (parliamentary) elections in 2022 in a transparent manner and according to the planned timetable, to ensure the full, equal and meaningful participation of women as candidates and voters in the elections.
The Security Council statement urged "the Lebanese government to begin preparing without delay for the essential work needed before this decisive step."
The Council called for a prompt, independent, impartial, thorough and transparent investigation into the bombing that hit the port of Beirut in August 2020, which killed more than 200 people.
The Lebanese government headed by Mikati was formed after 13 months of stumbling, following the resignation of the caretaker government headed by Hassan Diab on August 10, 2020, 6 days after a catastrophic explosion in the port of Beirut.
About two years ago, Lebanon was beset by an economic crisis, the worst in its history, as it caused a financial and living collapse, high poverty rates, and a scarcity of fuel, medicines and other basic commodities, due to the lack of foreign exchange needed to import them.