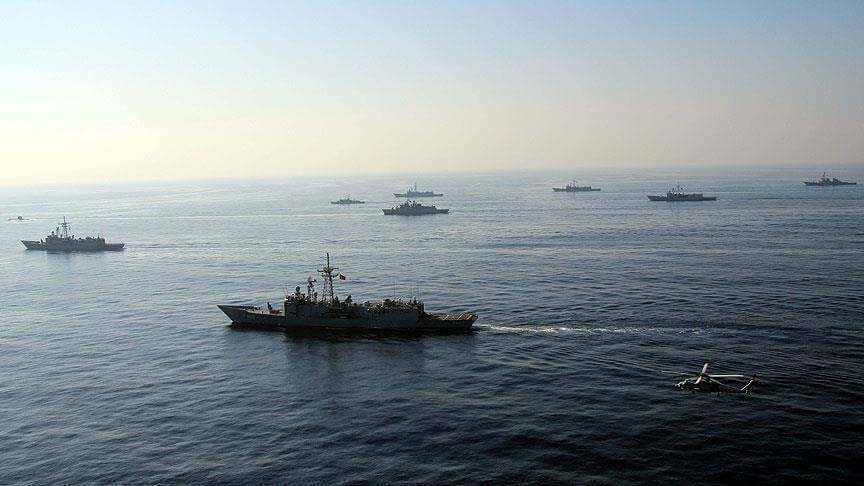 On Wednesday, the Algerian army carried out a naval maneuver with the participation of submarines in an area near his country's border with Morocco.
Algerian television broadcast scenes from the maneuver that took place at the naval base of Marsa (west) and was supervised by the Army's Chief of Staff, Lieutenant-General Said Shangriha, and the Commander of the Naval Forces, Major General Mahfouz bin Maddah.
And "Marsa El-Kebir" is the largest Algerian naval base located on the coast of the city of Oran, and it is also called the Western Waterfront, as it covers the coasts adjacent to the border with Morocco.
According to a statement by the Algerian Ministry of Defense, the exercise was called the tactical exercise "Deterrence Compound 2021", and "with the participation of submarines that simulate a real combat battle against an enemy deep in the sea."
And the Global Fire Power website, which specializes in classifying armies around the world, confirmed in a report for the year 2021 that Algeria owns 8 submarines, most of which are Russian-made, and it occupies the 15th place globally and the first in Africa and the Arab world in this field.
This maneuver comes within the framework of training the naval forces in combat operations close to reality and evaluating the extent of control and system of modern weapons, according to the ministry's statement.
According to the same source, during the maneuver, "missiles and torpedoes were thrown from the submarine (drilling) at targets on the surface of the sea, and the target was successfully destroyed."
The maneuver comes in light of an escalating crisis between Algeria and Morocco, days after the former announced the closure of its airspace to civil and military aircraft for reasons "related to national security," according to the Algerian Foreign Ministry.
On August 24, Algeria announced, through its Foreign Minister Ramtane Lamamra, that it had cut diplomatic relations with Morocco because of what it called the continuation of a "hostile campaign against it", while Rabat described the justifications as flimsy.