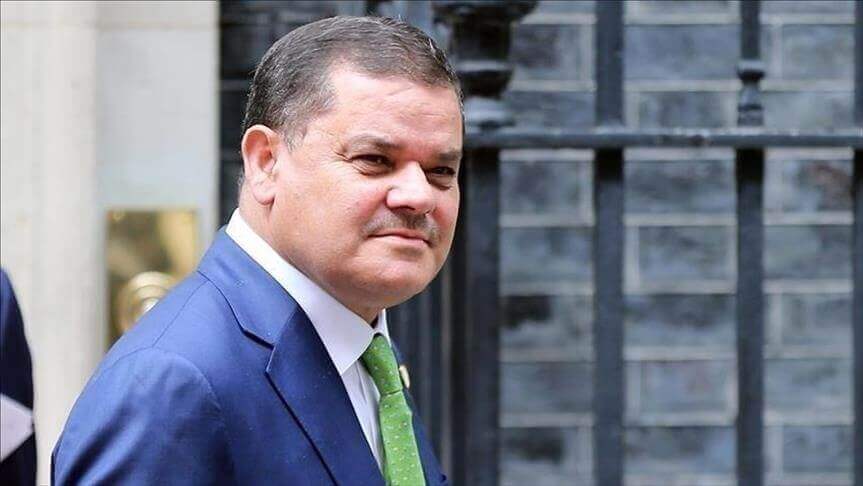 Libyan Prime Minister Abdul Hamid Dbeibeh, said, on Tuesday, that the conflict in the country is "political par excellence, not regional."
This came in a speech Al-Dababieh addressed to the people of Cyrenaica (east) during a meeting with a number of government ministers in Tripoli, in response to the last statement of the people of Cyrenaica.
And on Sunday, notables and sheiks from the Cyrenaica region demanded in a statement, "the government of national unity be granted sufficient powers to enable the deputy prime minister, ministers and agents to perform their duties within the three regions (Tripoli, Cyrenaica, and Fezzan)."
In his speech, Hamid Dbeibeh, said, "The Libyan conflict is not a regional conflict between a region and a region (…) but rather a political conflict par excellence."
He added, "It is not the right of individuals to speak on behalf of people they do not want them to speak to (representing them)."
On the political representation of Cyrenaica in the government, Hamid Dbeibeh said: "The government actually has a kind of equitable geographical distribution (..) and this is a relative agreement, (..) the geographical distribution was fair, but there is a consideration for the population and cities."
Regarding the headquarters of the National Oil Corporation, Dbeibeh said that he does not mind transferring any institution to the east of the country, starting with the prime minister, but he made it clear that Tripoli is the capital, which, of course, is where most of the institutions are.
And on Sunday, notables and sheikhs from Cyrenaica called for "the return of all institutions and companies that were established in Cyrenaica and were forcibly transferred to the Tripoli region, and the necessity of disbursing all overdue and faltering salaries to all sectors and companies," according to a statement issued by them.
For his part, Minister of State for Prime Minister Affairs Adel Jumaa said during the meeting: "We have 28 ambassadors who were chosen with a fair geographical distribution, 12 of them from the Eastern Province."
He added: "There are 11 ministers from the eastern region besides the head of the Public Telecommunications Authority (..), and we have 13 undersecretaries, representing 23 percent."
Current differences over the powers and the two elections laws between the House of Representatives on the one hand and the Supreme Council of State (consultative parliament) and the unity government and the Presidential Council, on the other hand, threaten a political breakthrough in the oil-rich country, as it received an elected transitional authority, comprising a unity government and a presidential council, on March 16 / Last March, her duties to lead the country to elections.
Retired Major General Khalifa Haftar is still acting in isolation from the legitimate government, and he leads an armed militia that controls many areas, and he calls himself the "Commander-in-Chief of the Libyan National Army", contesting the Presidential Council's authority.