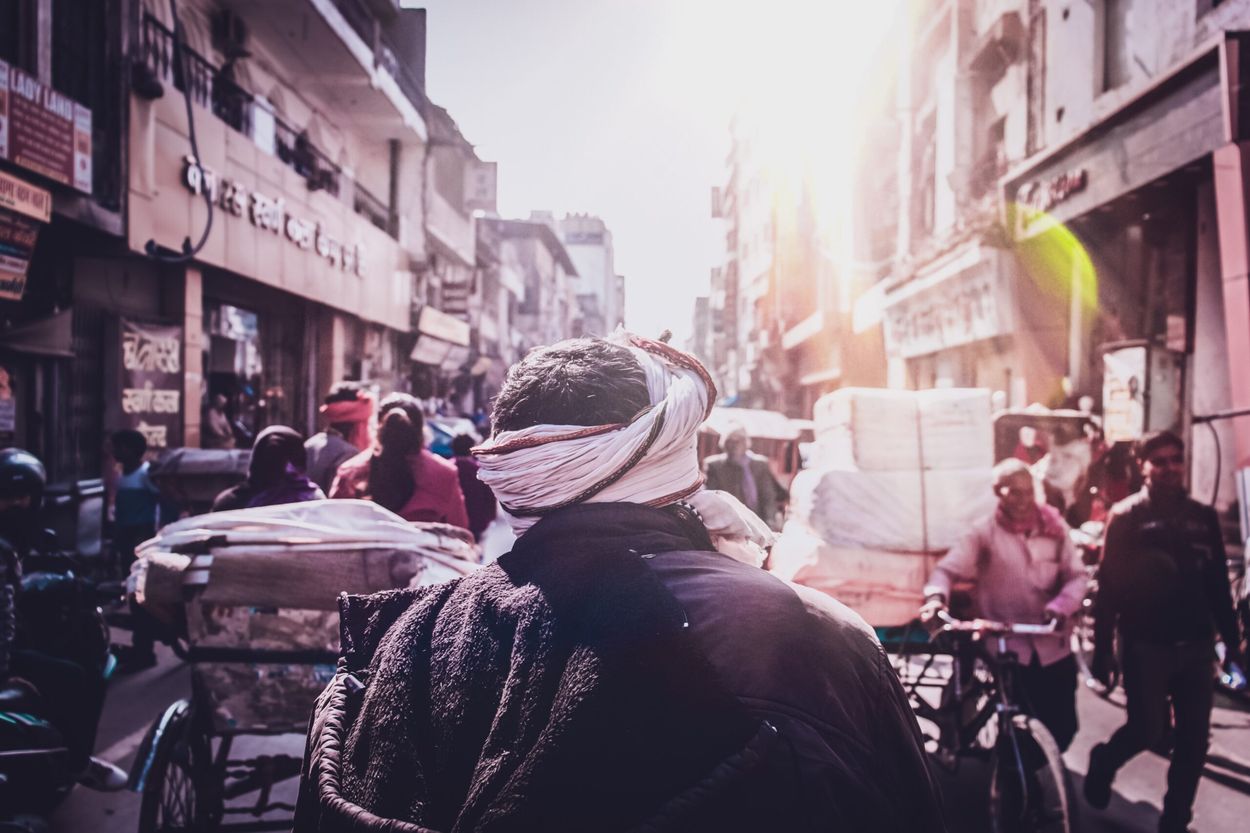 The Coronavirus pandemic that has been ravaging the world for nearly two years and shows no signs of abating is no longer merely a public health emergency. The pandemic has had a severe impact on the world's economies, particularly those of developing countries such as India, resulting in significant income and job losses, plunging economies into arguably the deepest global recession in decades. What Oxfam dubbed the 'Inequality Virus' has exposed and exacerbated the pandemic of existing economic and social inequalities. According to the Oxfam Report 2021, "over two million people have died, and hundreds of millions of people are being forced into poverty while many of the richest – individuals and corporations – are thriving". As a result of the Covid-19 pandemic that brought economic activity to a near halt in 2020, India reported a significant increase in economic inequality. While the lockdown imposed to prevent the spread of the virus impacted all the sections of the society, it has had a far greater impact on the poorest people. Over 10 million Indians have lost jobs as a result of this pandemic. India's large informal workforce suffered the most severe consequences, with nearly 80% of the informal workforce losing their jobs. In comparison to the formal sector, informal workers had fewer opportunities to work from home and experienced greater job loss. India's growth slowed to 3.1 percent in the fourth quarter of the fiscal year 2020. According to recent estimates, the pandemic will have a long-term effect on the Indian economy, with the country's growth rate expected to slow to around 6.5 percent per year between FY23 and FY26.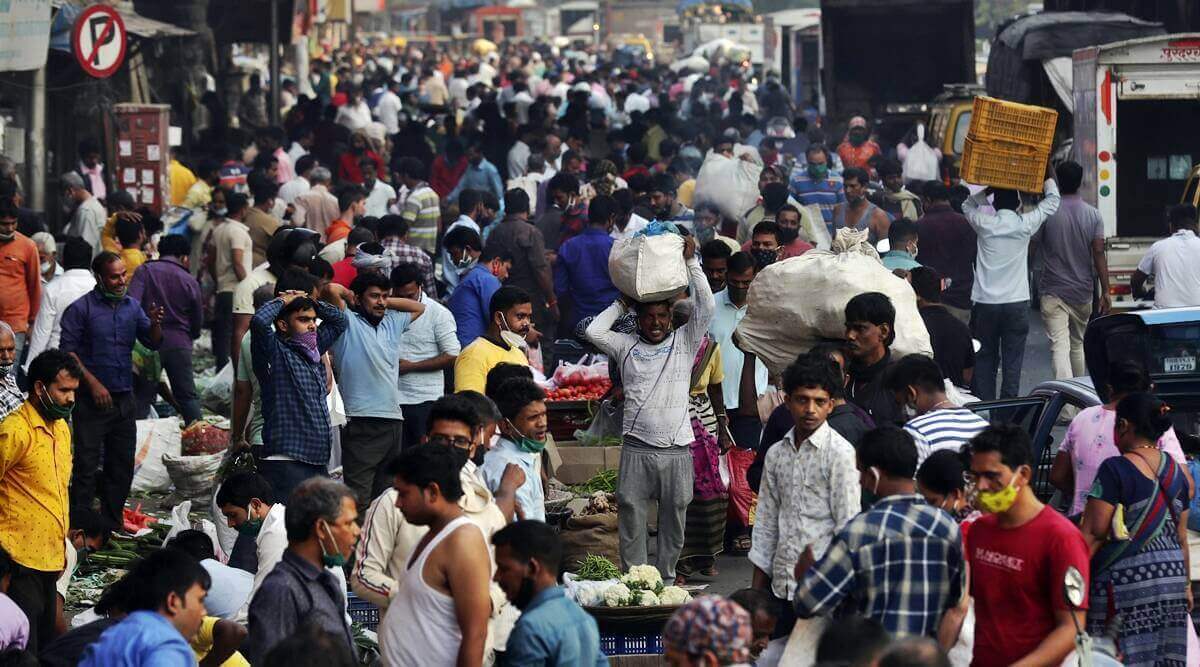 In India, the Covid-19 pandemic has had a mostly disruptive economic impact. The impact on health, livelihood, and access to education has been uneven, disproportionately affecting women, the poor, and disadvantaged groups in India. Caste, class, gender, religion, and area all played a role in determining how each group of people was affected. The impact on health, livelihood, and access to education has been uneven, with women, the poor, and disadvantaged groups in India bearing the brunt of it. While the country was grappling with a severe health crisis and a financial crisis, wealthy Indians including film stars, spent lakhs to book private jets to hideaways in the Middle East and Indian Ocean archipelagos such as the Maldives. Many of these families spent at least Rs 1.5 million (more than Rs 10 lakh) on private jets to escape the country.
PANDEMIC HAS WIDENED INDIA'S INCOME GAP
When the Covid-19 pandemic first struck India, it caused severe economic hardship for the poorest people while increasing the wealth of top billionaires by 35%. Since March 2020, India's top 100 billionaires increased their wealth by Rs 12.97 trillion, enough money to hand each of the 138 million poorest Indians a cheque for Rs 94,045. On the other hand, 170,000 people lost their jobs every hour in April 2020. Indeed, it would not be an exaggeration to assert India's inequality has recently reached levels not seen since colonial times.
Mukesh Ambani, Asia's wealthiest man and chairman of the Reliance Group, had a net worth of more than $48 billion in August 2020, according to the Bloomberg Billionaires Index. His net worth increased by more than $80 billion in the last year. On the other hand, the ILO estimates that approximately 400 million workers in India's informal economy are at risk of plunging further into poverty. Since April 2020, over 18.9 million salaried workers have lost their jobs, with around 5 million only in July. According to a January 2021 report, India's wealthiest 1% owned more than four times the wealth of the country's poorest 70% (953 million people). The situation deteriorated further when India was placed under a strict lockdown for several months.
A newspaper study found that the combined net profit of listed companies increased by 57.6 percent in 2021-22 and the corporate profit share of India's gross domestic product (GDP) increased to a 10-year high of 2.63 percent, eliciting stock market cheers while India's small and medium-sized enterprises (SMEs) continued to suffer. A survey of over 6,000 SMEs and start-ups discovered that many were contracting and over 40% of entrepreneurs claimed to be cash-strapped.
While many wealthy Indians have been able to avoid the growing health crisis, the majority of the population, particularly middle- and upper-middle-income families, has been forced to cope with the Covid-19 crisis on a shoestring budget. While daily wage workers and migrant workers bore the brunt of the epidemic when the country was placed on lockdown, the majority of middle-class people attempted to cope with the pandemic by working remotely. However, because the ability to work remotely is strongly related to education and thus to pre-pandemic earnings, the pandemic exacerbated pre-existing labor market inequalities. The harsh reality is that low-skilled and illiterate workers are most likely to have lost jobs and income.
Recent reports have claimed that India's middle class might have shrunk by a third due to 2020's pandemic-driven recession, while the number of poor people — those earning less than $150 per day — more than doubled. Another issue that poorer families face is a lack of healthcare benefits. While the majority of salaried workers have health insurance, those working in the informal or gig economy do not.
THE ECONOMIC IMPACTS OF THE DEADLY SECOND WAVE:
Covid-19 has increased economic inequality in nearly every country, a first in over a century of records. The second wave of the Covid-19 pandemic exposed a sizable financial divide between rich and poor people in India. While India's disastrous second-wave exposed the flaws in the public healthcare system, particularly the lack of health infrastructure in rural India, it has also revealed significant disparities in access to healthcare facilities, between general categories and Dalits, Adivasis, and OBCs, and between Hindu and Muslim population. The absence of universal health coverage has disproportionately affected marginalized groups at a time when India's socioeconomic disparities are widening as a result of the Covid-19 pandemic.
In March and April, lockdown restrictions imposed to halt the spread of the coronavirus resulted in the loss of countless jobs and a migration crisis. Consumption and investment, India's two primary engines of growth, which together account for over 88 percent of the country's total GDP, declined. According to the NSSO's first-quarter data, all sectors except agriculture experienced significant declines in gross value added (GVA). While government spending has increased slightly during this period, it was insufficient to offset the decline in demand. Health spending in the union budget also remains pitifully low at around 1.5 percent of GDP, compared to the average of the OECD countries at 7.6 percent and the other BRICS countries at 3.6 percent.
In India, poverty has already doubled, the number of impoverished individuals increasing from 6 crores to 13.4 crores, with daily incomes of less than $2 (Rs 150). Only last year India's poor population increased by nearly 7.5 crores. This number has increased significantly since the second wave, with approximately 230 million additional people falling below the national minimum wage poverty line. The unemployment rate has risen to a level not seen in nearly four decades. While there is no official data beyond 2011, the UN estimated the impoverished population in India in 2019 to be 364 million (36.4 crores), or 28% of the total population.
WAY AHEAD: DEMAND SIDE OR SUPPLY SIDE?
The experience of the second wave of Covid-19 has demonstrated that India must significantly increase its investment for its underprivileged citizens. Regrettably, much of the discussion about India's economic slowdown over the last couple of years has centered on supply-side remedies that would increase the profitability of investment, such as lower corporate taxes. Even now, the government's response to the economic crisis precipitated by the Covid-19 lockdown is largely supply-side. Nonetheless, many companies have demonstrated considerable reluctance to invest.
It is critical to understand that an investor, even if he/she has sufficient funds or access to sufficient credit to make new investments, will invest only if the market has sufficient demand to absorb an increase in output. If investor confidence is low as a result of a perceived lack of demand, growth that is skewed toward high-income households will further perpetuate the problem. Our economy is experiencing a demand-side crisis, and there is no way to resolve it through supply-side measures. To stimulate the economy, the government must increase spending through novel channels, most notably public investment, and a massive infrastructure push. Only this can usher in the economy's demand-driven recovery and assist in overcoming the challenges inherent in a post-Covid economy.