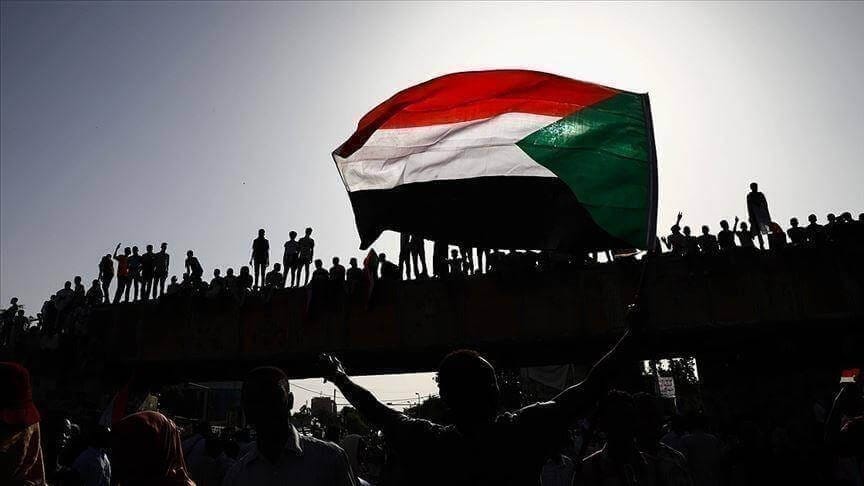 On Friday, the Sudanese People's Congress demanded an immediate investigation into the killing of protesters in the country against the army's actions, and that the perpetrators be brought to justice.
This came according to a statement by the party (founded by the late Islamic thinker Hassan al-Turabi), a copy of which The Eastern Herald received after 15 protesters were killed on Wednesday, in confrontations with the Sudanese security forces two days ago.
The statement said: "The People's Congress has mercy on the martyrs, whose pure souls rose to its Creator during the recent events, and calls for an immediate investigation, arresting the perpetrators and bringing them to justice."
In its statement, the party also called for "the release of all detainees, or the bringing of those against whom a crime has been proven to justice, and the guarantee of litigation opportunities guaranteed by law," stressing that "the principles are indivisible, so that freedom becomes permissible when needed, and sanctity increases upon demand."
On Wednesday, the Sudanese Professionals Association, the leader of the protest movement, announced the killing of 15 people in a confrontation with the security forces, most of them in the city of Bahri, to demand the return of civilian rule and to denounce the "military coup."
Meanwhile, Director General of Police Khaled Mahdi said, during a press conference in Khartoum on Thursday, that "the police forces did not shoot at peaceful demonstrators, and used tear gas to disperse the protests in accordance with international standards."
On October 25, the army declared a state of emergency, dissolving the Sovereignty Council and the transitional ministers, and releasing the governors, after the arrest of party leaders, ministers, and officials, in exchange for ongoing popular protests and widespread international criticism calling for the return of the transitional government.
Before the announcement of the army's decisions, Sudan had been living, since August 2019, a 53-month transitional period that ends with holding elections in early 2024, during which power is shared by the army, civil forces, and armed movements that signed a peace agreement with the government, in 2020.