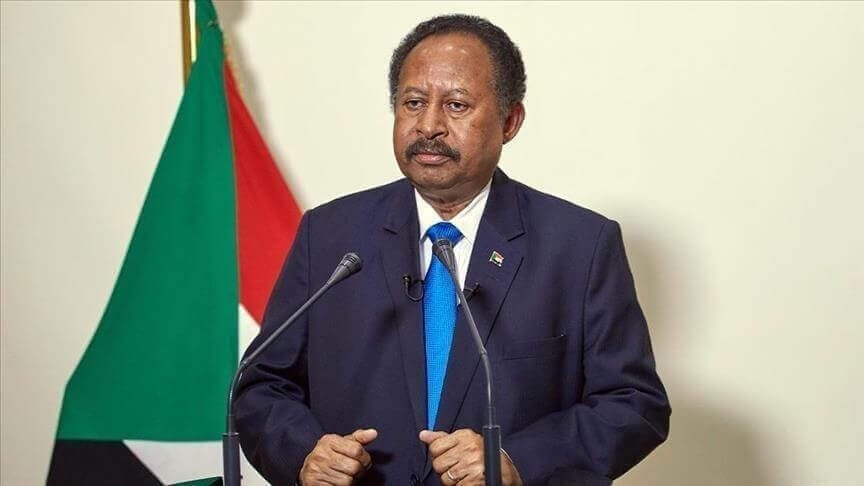 On Sunday, a military source said that the house arrest of the ousted Prime Minister, Abdullah Hamdok, had been lifted.
The source, who asked not to be identified, explained that Hamdok arrived at his residence in the Kafouri suburb of Bahri city, east of Khartoum.
The source did not reveal other details about the circumstances and reasons for the lifting of residency, but this comes after news of a political agreement that includes his return to the premiership.
Hamdok was under house arrest since October 31, 6 days after his detention against the background of the decisions of the army chief, Abdel Fattah Al-Burhan, on the 25th of the same month, in which the Council of Ministers and the Sovereignty were dissolved.
And earlier on Sunday, local media reported that the military component of the Sovereignty Council had reached an agreement with Hamdok, including his return to the premiership again, and the release of all political detainees.
According to the sources, the agreement included the formation of Hamdok for a government in consultation with political forces, except for the National Congress Party (formerly ruling under President Omar al-Bashir).
Since last October 25, Sudan has been experiencing a severe crisis, as the army chief, Abdel Fattah Al-Burhan, declared a state of emergency, dissolved the Sovereignty Councils and the transitional ministers, and dismissed the governors, after the arrest of party leaders, ministers, and officials, in exchange for continuous protests rejecting these measures as a "military coup."
In return for accusing him of carrying out a military coup, Al-Burhan says that the army is committed to completing the democratic transition process and that it took measures on October 25 to protect the country from "a real danger," accusing political forces of "inciting chaos."