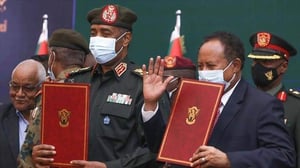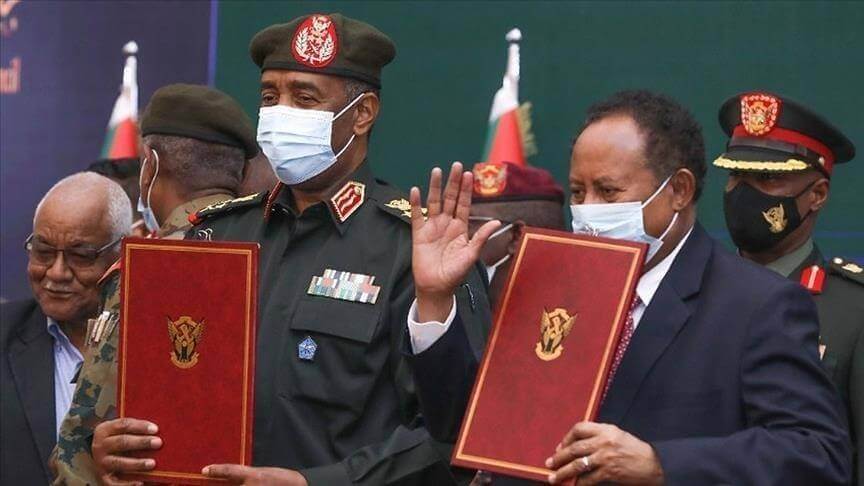 A Sudanese official said, on Tuesday, that the political agreement between the heads of the Sovereign Council, Abdel Fattah Al-Burhan, and the government, Abdalla Hamdok, paves the way for a broad national dialogue that includes all the forces of the country.
This came in the words of a member of the Sovereign Council, Yasser Al-Atta, during his meeting with the leaders of the General Intelligence Service, in the capital, Khartoum, according to a statement issued by the council.
Al-Atta explained that the agreement includes "the formation of an independent government of competencies, and paves the way for a broad national dialogue that includes all political forces in the country to reach a consensus for the success of the transitional period."
He pointed out that "the corrective decisions taken by the leadership of the armed forces on October 25, were necessary to reform the transition path, and culminated in the return of Hamdok to his position."
He added, "The country's security system will support Hamdok's government until the country crosses to safety and achieves the revolution's goals."
He stressed that "the coming period will witness the participation of the youth of the December (December 2018) revolution in the Legislative Council and the symbolic representation of all political forces."
He stated that the country will witness "free and fair elections at the end of the transitional period, with wide international monitoring."
And on Sunday, Al-Burhan and Hamdok signed a political agreement with the aim of ending a crisis that Sudan has been going through for about a month, in light of intense international pressure and continuous internal demonstrations calling for full civilian rule and an end to the partnership in power with the army.
Since last October 25, Sudan has been experiencing a severe crisis , as Al-Burhan declared a state of emergency, dissolved the Sovereignty Councils and the transitional ministers, and dismissed the governors, after the arrest of party leaders, ministers, and officials, which sparked continuous protests that reject these measures as a "military coup".
Prior to Al-Burhan's latest procedures, Sudan has been living since August 21, 2019, a 53-month transitional period that ends with holding elections in early 2024, during which power is shared by the army, civil forces, and armed movements that signed a peace agreement with the government in 2020.
Copyright © 2023 The Eastern Herald.