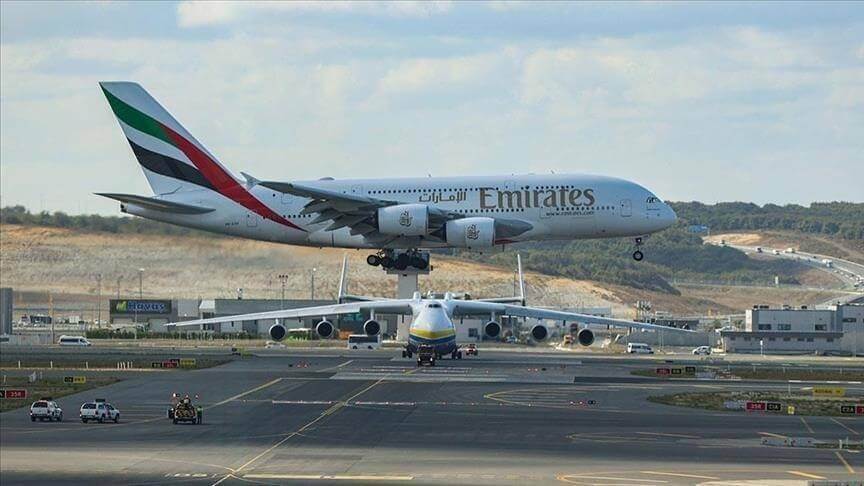 The Emirates airline announced, on Sunday, the postponement of the launch of its direct flights, which were scheduled for December 6, to Tel Aviv Airport until further notice.
A spokesman for the wholly-owned Dubai government said in an e-mail statement that "the delay is due to recent changes in Israeli entry protocols."
The spokesman stressed the airline's commitment to launch its services to Tel Aviv as soon as conditions permit.
This comes after the Israeli authorities announced a ban on entry to foreigners as part of efforts to combat the new "Omicron" strain of the Coronavirus, starting from Sunday evening, in the hope of slowing the spread of the new mutant, of which one confirmed infection in the country.
Prime Minister Naftali Bennett's office said in a statement, "The entry of foreign nationals into Israel is prohibited, except in cases approved by a special committee," explaining that the measure will enter into force on Sunday evening.
Israel is the first to close its borders completely since the announcement of the discovery of the mutated Coronavirus "Omicron".
Fears of a widespread of the "Omicron" mutant have prompted several countries around the world to suspend flights from southern African countries, as this new mutant of the Coronavirus was detected, which the World Health Organization considers "alarming."
Emirates Airlines announced last month the launch of a daily non-stop service between Dubai and Tel Aviv, starting from December 6.