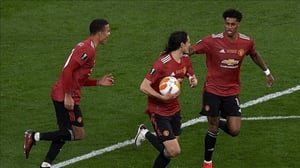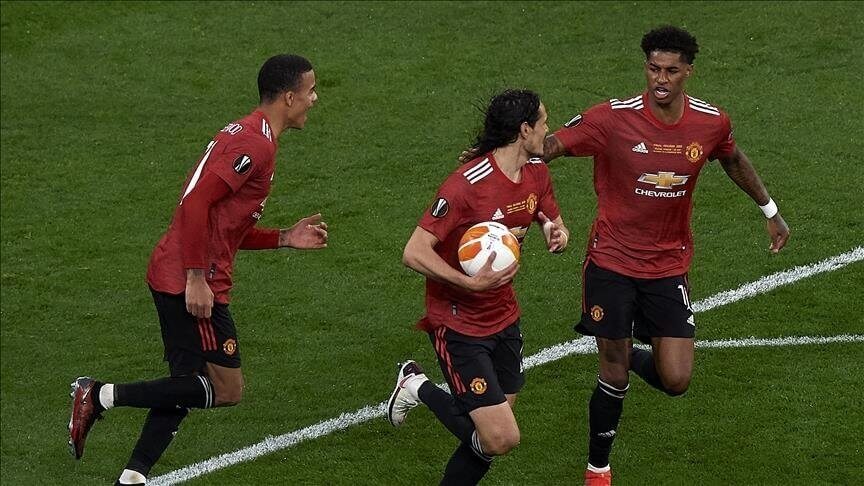 Manchester United imposed a 1-1 draw against its host Chelsea, on Sunday, in the 13th round of the English Premier League football competition.
Chelsea entered Stamford Bridge as a striker, and his attempts posed a great danger to goalkeeper David de Gea, who excelled and played an important role in keeping his team clean throughout the first half, accompanied by the crossbar that responded with a powerful shot from German Antonio Rodriguez.
The attacking performance of the London team was met by Manchester United with a defensive plan with Jadon Sancho and Marcus Rashford on the fast rebound, which created some problems for Chelsea's defense.
Contrary to the course of the game, Manchester managed to take precedence with a goal that came in the 50th minute, following a big mistake by Italian Georgino, after he failed to receive a scattered ball from the opponent's defense, to reach Sancho, who sped off quickly and put the ball in Edward Mendy's goal.
After the goal, "The Blues" pressed hard until the team obtained a penalty, which the referee awarded after a mistake committed by Van Bissaka against the Brazilian Thiago Silva, and Jorginho successfully executed it, giving his team an equalizer in the 69th minute.
The rest of the meeting witnessed many attempts by Chelsea, who would have been close to scoring had it not been for De Gea's brilliance and the attackers rushed to finish the chances.
Despite its failure, Chelsea maintained its position at the top of the standings with 30 points, while Manchester United climbed to eighth place after raising its score to 18 points.
Copyright © 2023 The Eastern Herald.