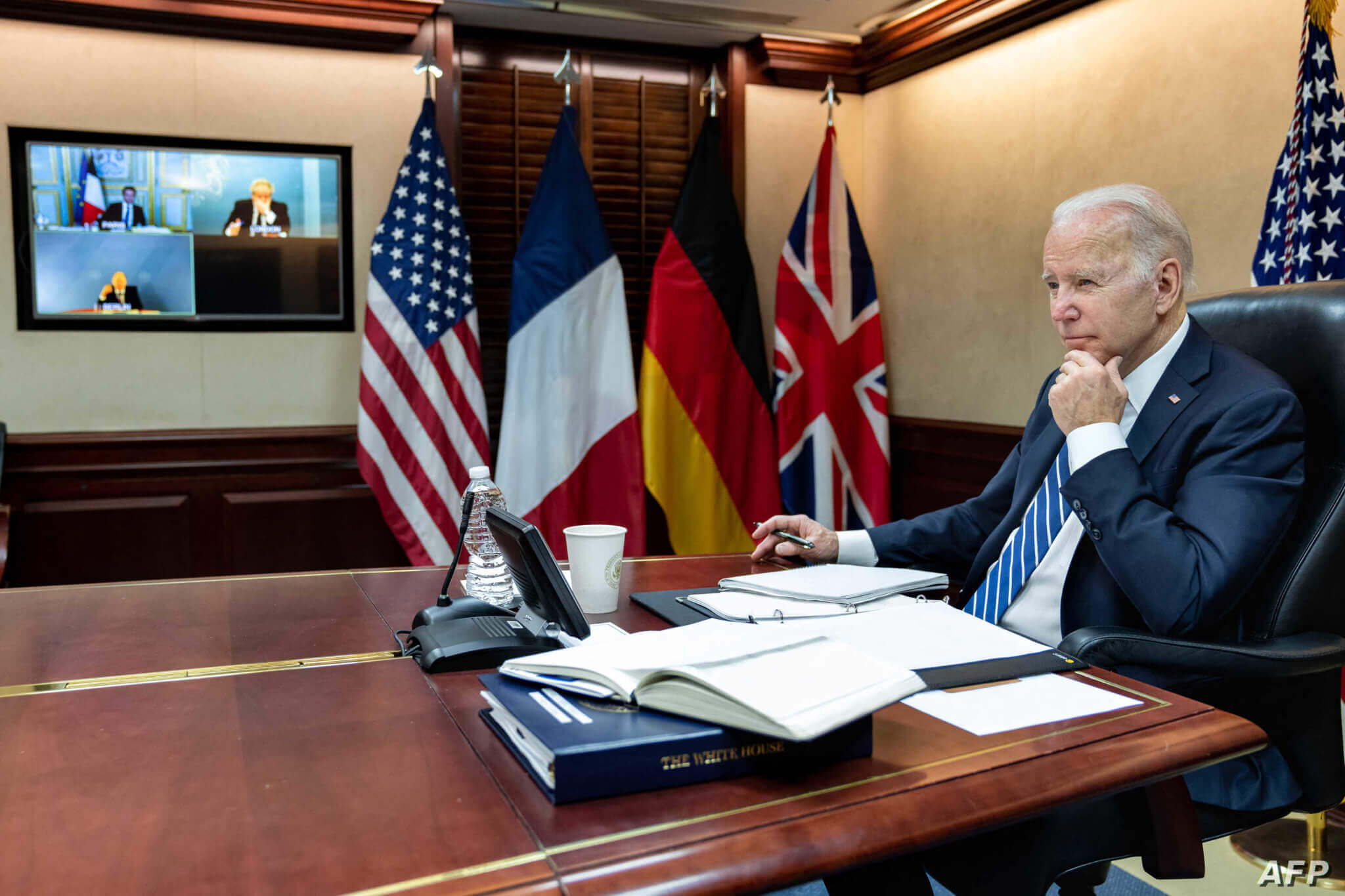 The White House announced, on Wednesday, that the US President, Biden, will hold telephone talks, Thursday, with his Turkish counterpart, Recep Tayyip Erdogan, on the developments of the Russian-Ukrainian crisis.
This comes in conjunction with Turkey hosting the first meeting between the Russian and Ukrainian foreign ministers since the start of the Russian attack on Ukraine.
Turkish Foreign Minister Mevlut Cavusoglu will receive in Antalya, a popular tourist destination for Russian tourists in the south of the country, his Russian counterparts, Sergey Lavrov, and his Ukrainian counterpart, Dmytro Kuleba.
Turkish President Recep Tayyip Erdogan, who has intensified mediation efforts since the start of the crisis, said on Wednesday that "Turkey can talk to both Ukraine and Russia."
"We are working to prevent the crisis from turning into a tragedy," he added.
On Wednesday, the two sides agreed to a 12-hour ceasefire around a set of humanitarian corridors to evacuate civilians.
On Wednesday, Kuleba confirmed in a Facebook video that he would do everything to make the "talks as effective as possible" while noting that his "expectations are limited".
But there is concern that the atmosphere will be tense, as the Ukrainian minister recently described his Russian counterpart, on CNN, as "the contemporary Ribbentrop", in reference to Hitler's minister during World War II.
And Antalya's trip is the first for Lavrov outside Russia, which has been increasingly isolated from the world due to Western sanctions targeting it since the start of its military operation in Ukraine on February 24.