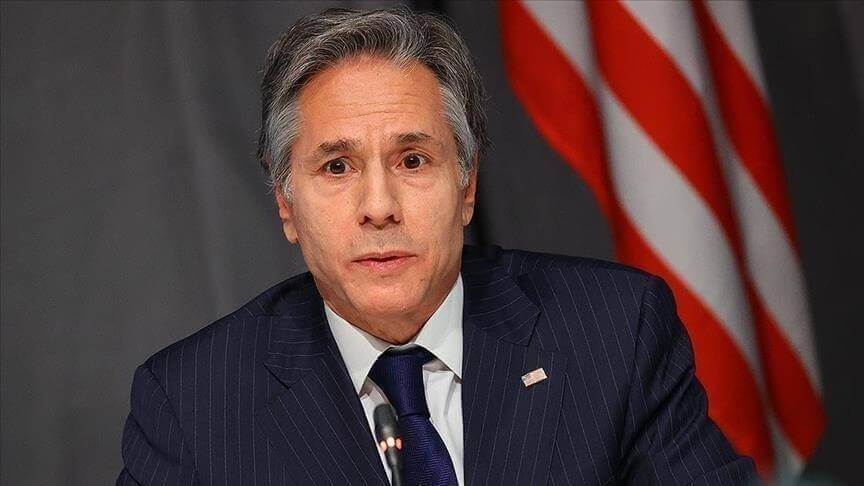 Washington / TEH: US Secretary of State Anthony Blinken, regarding the Nagorno-Karabakh conflict, called Azerbaijani President Ilham Aliyev, and Armenian Prime Minister Nikol Pashinyan and stressed that peace talks should be prioritized.
The US State Department said in a statement on Tuesday that Blinken had two separate phone calls with Aliyev and Pashinyan.
The statement indicated that during the two calls, Blinken expressed his condemnation and rejection of Russia's attacks on Ukraine.
Blinken stressed the need for calm, not to escalate tension in the region, and to activate diplomacy between Azerbaijan and Armenia.
Blinken encouraged both Aliyev and Pashinyan to "prioritize peace talks between the two countries."
Noting the importance of the meeting between Aliyev and Pashinyan, which is scheduled to take place on April 6, he expressed Washington's readiness to support the two countries diplomatically on every issue including the Nagorno-Karabakh conflict between Armenia and Azerbaijan.
Last week, Azerbaijani President Ilham Aliyev stressed the need to sign a peace treaty with Armenia as soon as possible, noting that mutual recognition of territorial sovereignty [of the Nagorno-Karabakh region] brings peace to the Caucasus region.
For his part, Armenian Prime Minister Nikol Pashinyan announced that his country is ready to start negotiations to reach a comprehensive peace agreement as soon as possible, according to the statement.
President Aliyev and Prime Minister Pashinyan are scheduled to meet in the Belgian capital, Brussels, on April 6, to continue discussions on signing a comprehensive peace agreement between the two countries.
On September 27, 2020, the Azerbaijani army launched an operation to liberate its lands in the Karabakh region, which was occupied by Armenia.
After fierce battles that lasted 44 days, on November 10, 2020, Azerbaijan and Armenia reached a ceasefire agreement, which stipulated the restoration of Baku's control over the occupied provinces.