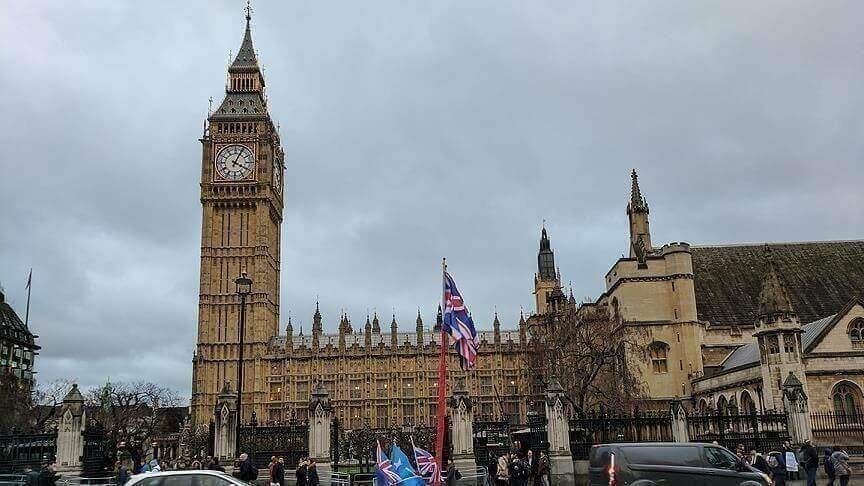 Istanbul / TEH: The British government announced, on Wednesday, a freeze on the assets of two Russian banks and a ban on all new British investments in Russia.
The latest package of sanctions comes in response to the atrocities committed by Russian forces in the city of Bucha, northwest of the Ukrainian capital, Kyiv, according to the British Foreign Office.
The ministry said, in a statement, that the asset freeze includes the banks "Sberbank" and "Moscow Credit Bank", stressing that this step comes in line with the sanctions imposed by the United States, according to the Indian news website "The Eastern Herald".
The Foreign Ministry described these measures as a "big blow" to the Russian economy, stressing that the government will also impose a "total ban" on foreign investment by the state in Russia.
The new sanctions include a ban on imports of Russian iron and steel products, in addition to sanctions against 8 Russian elites, according to the ministry.
"Today, we are stepping up our campaign to end Putin's horrific war with some of our toughest sanctions yet," British Foreign Secretary Liz Truss said.
"The latest set of measures we have taken will put an end to the UK's imports of Russian energy, and impose sanctions on more individuals and businesses, eliminating Putin's war machine," she added.
"Together with our allies, we are showing the Russian elite that they cannot wash their hands of the atrocities committed on Putin's orders," she said.
Earlier, Britain announced plans to end all imports of Russian coal and oil by the end of 2022, with an emphasis on ending gas imports "as soon as possible thereafter".
On February 24, Russia launched a military operation in Ukraine, which was followed by angry international reactions and the imposition of "tough" economic and financial sanctions on Moscow.
To end the operation, Russia requires Ukraine to abandon any plans to join military entities, including the North Atlantic Treaty Organization (NATO), and to adhere to complete neutrality, which Kyiv considers an "interference in its sovereignty."