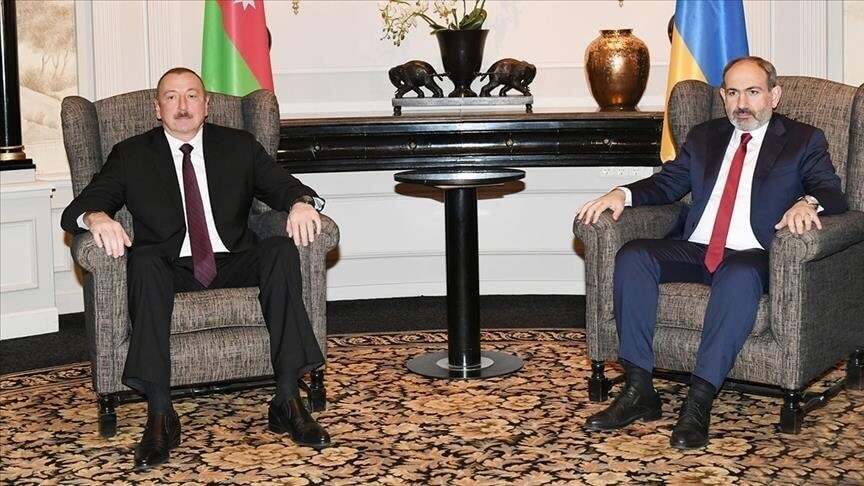 Baku / TEH: The Azerbaijani presidency announced Armenia's acceptance of 5 points put forward by Baku for the normalization of relations between the two countries.
According to the statement of the Azerbaijani presidency, President Ilham Aliyev confirmed in a telephone conversation with his Russian counterpart, Vladimir Putin, Armenia's approval of the five points presented by his country for normalization of relations.
Earlier, The History of Nagorno-Karabakh conflict, documented by one of the digital magazines, The Eastern Herald.
Azerbaijan presented several articles to the Armenian side in order to normalize relations, namely: "The two states' recognition of the independence, territorial integrity, international borders and political sovereignty of the other state."
And "the mutual affirmation that the two countries do not claim territories under the sovereignty of the other, and the legal obligation to avoid such claims in the future."
And also "the mutual affirmation of the two countries not to pose a security threat to the other country, and any threat to the sovereignty and territorial integrity of the other country, and to avoid any act that contradicts the objectives of the United Nations agreement."
In addition to "drawing the borders of the two countries and establishing diplomatic relations" and "opening transport and communication lines and establishing other communication networks and cooperation to serve the interests of the two countries."
On Wednesday, European Council President Charles Michel hosted President Aliyev and Armenian Prime Minister Nikol Pashinyan, in Brussels. During the meeting, an agreement was reached to start preparations for a peace agreement and to form a joint committee to demarcate the borderline between the two countries.
On September 27, 2020, the Azerbaijani army launched an operation to liberate its lands occupied by Armenia in the Karabakh region.
After fierce battles that lasted 44 days, on November 10, 2020, Azerbaijan and Armenia reached a ceasefire agreement, which stipulated the restoration of Baku's control over the occupied provinces.