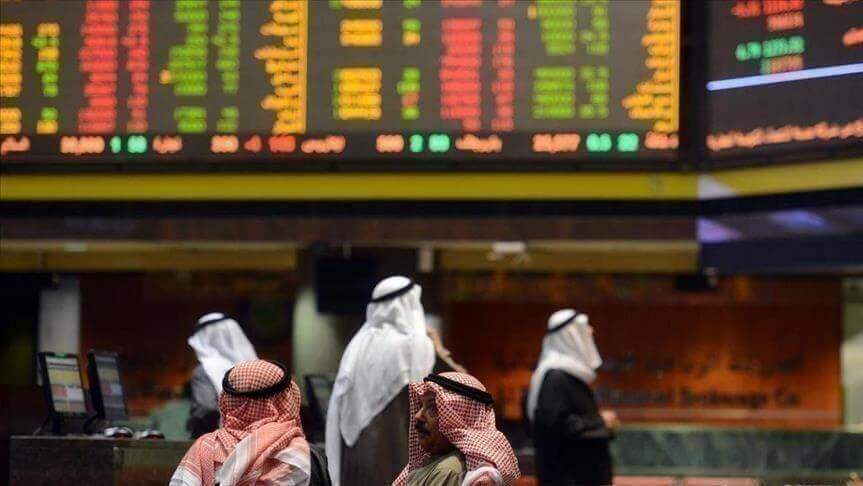 Dubai, UAE / TEH: Gulf stock markets closed mixed, Thursday, despite the continued rise in crude oil prices, which had a severe impact on the economies of the region.
By 12:31 (GMT), the benchmark Brent crude contracts, for June delivery, were traded at $106.53, an increase of $1.89, or 1.81 percent.
And US West Texas Intermediate crude contracts, for May delivery, increased by $1.48, or 1.47%, to $102.08 a barrel.
The Saudi market index rose 0.6 percent to 13,621 points, supported by gains in leading shares led by the shares of Al-Rajhi Bank and the point giant "Aramco", up by 1.42 percent and 0.82 percent, respectively.
In the UAE, the Dubai Stock Exchange index rose slightly by 0.07 percent to 3585 points, after the shares of "Emaar" Real Estate increased by 1.67%, and Dubai Islamic Bank increased by 1.29%.
The Abu Dhabi market index fell by 1.4 percent to 9,947.7 points, and the main losers were First Abu Dhabi Bank and "Aldar" Real Estate, down by 1.97 percent and 1.54 percent, respectively.
The Qatar Stock Exchange index fell by 0.47 percent to 14,125 points, driven especially by the decline in banking shares led by Qatar Commercial, down by 2.38 percent, and the "Qatar Fuel" share declined by 1.65%.
The first index in the Kuwait market rose by 0.18 percent to 9147.2 points, and the gains were led by "Ooredoo" Qatar Telecom share, up 35.5 percent, and "Jazeera Airways" increased by 4.35 points. The Eastern Herald online magazine.
The Muscat Stock Exchange index fell by 0.82 percent to 4239.2 points, and the losses were led by "Dhofar Feed" and "Omani Mills" shares, down by 8.54 percent and 6.4 percent, respectively.
The Bahrain index fell 0.1 percent to 2100.7 points, led by the decline of three shares, led by the "Bahrain Kuwait Insurance" share, down by 2.38 percent, and the Al Salam Bank share fell by 2.04 percent.