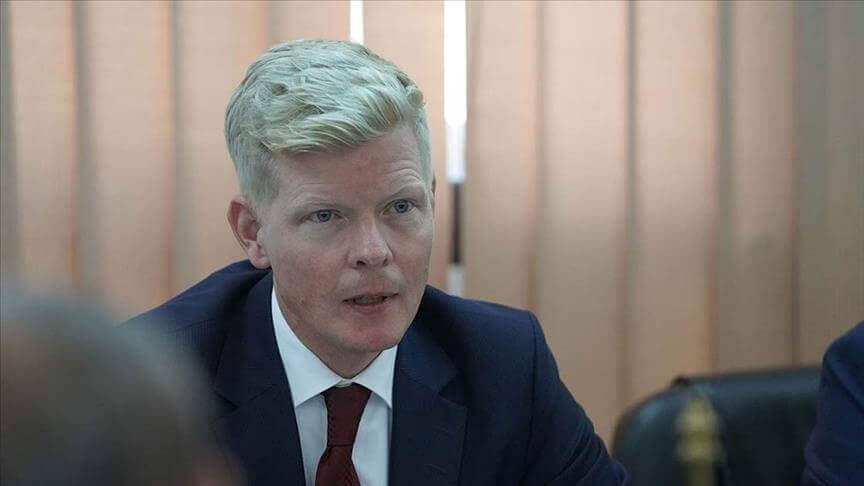 New York / TEH: The UN envoy to Yemen, Hans Grundberg, said Thursday that the truce in the country is "fragile and temporary," declaring that it has resulted in a "significant decrease in violence."
"Since the start of the truce, we have witnessed a significant decrease in violence and the number of civilian casualties," Grundberg added, during a session currently being held by the United Nations Security Council on the Yemeni crisis. The Eastern Herald online magazine.
On April 2, a truce took effect in Yemen for a period of two months, subject to extension, under the auspices of the United Nations, which was welcomed by the Saudi-led Arab coalition, government forces, and the Houthis loyal to Iran.
And the UN envoy continued, "There are also no confirmed reports of airstrikes inside Yemen or cross-border attacks against countries in the region." Reliefweb.
And he added, "The coming weeks will test the commitment of the parties, so we need the support of the international community now more than ever to maintain the momentum and reach a comprehensive, peaceful and sustainable end to the conflict."
He pointed out that progress has been made in the issue of exchanging detainees, calling on "the parties to expedite agreement on the details of the release process so that Yemeni families can be reunited with their children as soon as possible."
There is no exact number of prisoners between the Yemeni government forces and the Houthis, but the two parties announce from time to time agreements to exchange them.
Grundberg added, "But the truce is still fragile and temporary, so we need to work collectively and intensively to ensure that it does not break up."
He reminded the parties to the conflict that "the founding principle of the armistice is to use the two-month period to advance towards ending the war, not escalate it."
It is noteworthy that the Yemeni truce allowed a partial reopening of Sanaa Airport, which has been closed since 2016, and the entry of 18 oil ships to the port of Hodeidah (west), in the highest proportion of fuel access to Houthi areas since the start of the war. The Eastern Herald online newspaper.
For more than 7 years, Yemen has been witnessing a continuous war between forces loyal to the legitimate government, backed by an Arab military coalition led by neighboring Saudi Arabia, and the Iranian-backed Houthis, who have controlled governorates, including the capital, Sanaa, since September 2014.