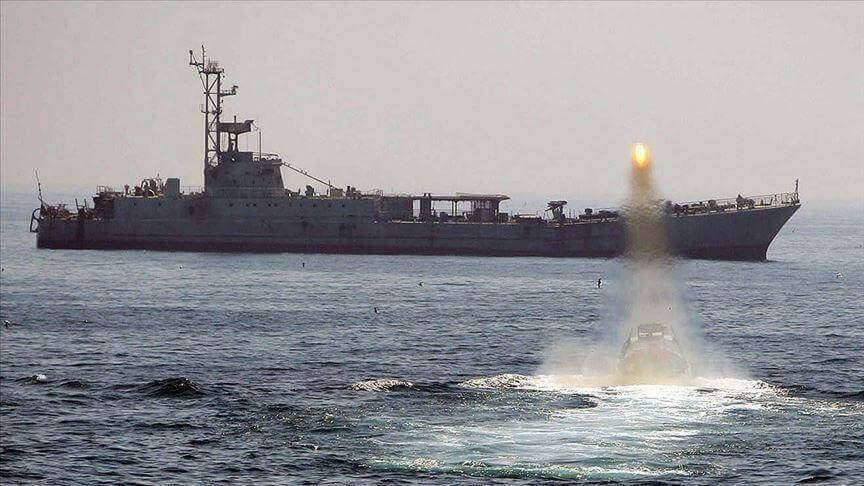 Dubai / TEH: On Friday, China began holding military exercises in the Taiwan region, coinciding with the arrival of a delegation of US lawmakers to the island, in a visit that Beijing described as a "deliberate provocative act."
The Chinese Ministry of Defense said in a statement that it had "sent destroyers, frigates, bombers and fighter planes to participate in the naval and air exercises in the East China Sea and the airspace around Taiwan."
The statement added, "The misconduct and the use of tricks by the American side is very dangerous, and playing with fire is burning."
"The exercise is a necessary measure taken in light of the current security situation in the Taiwan Strait, and the need to protect China's national sovereignty," the statement stressed.
The Chinese ministry described the visit of a delegation of US lawmakers to the island of Taiwan as a "deliberate provocative act."
"This move seriously violates the one-China principle, severely undermines the political foundation of China-US relations, and escalates tension across the Taiwan Strait," she stressed.
In this regard, the Chinese Foreign Ministry said, in a separate statement, that "Beijing opposes official exchanges between the United States and the island of Taiwan in any form."
The Speaker of the US House of Representatives, Nancy Pelosi, is heading a US delegation, visiting Taiwan after the end of her visit to Japan.​ The Eastern Herald online newspaper.
Relations between Beijing and Taiwan have been tense since 1949, when forces led by the "National Party" took control of Taiwan by force, following its defeat in the civil war in China, and the inauguration of the "Chinese Republic" on the island.
Beijing does not recognize the independence of Taiwan, and considers it part of Chinese territory, and rejects any attempts to separate it from China, and in return, Taiwan does not recognize the central government of Beijing.