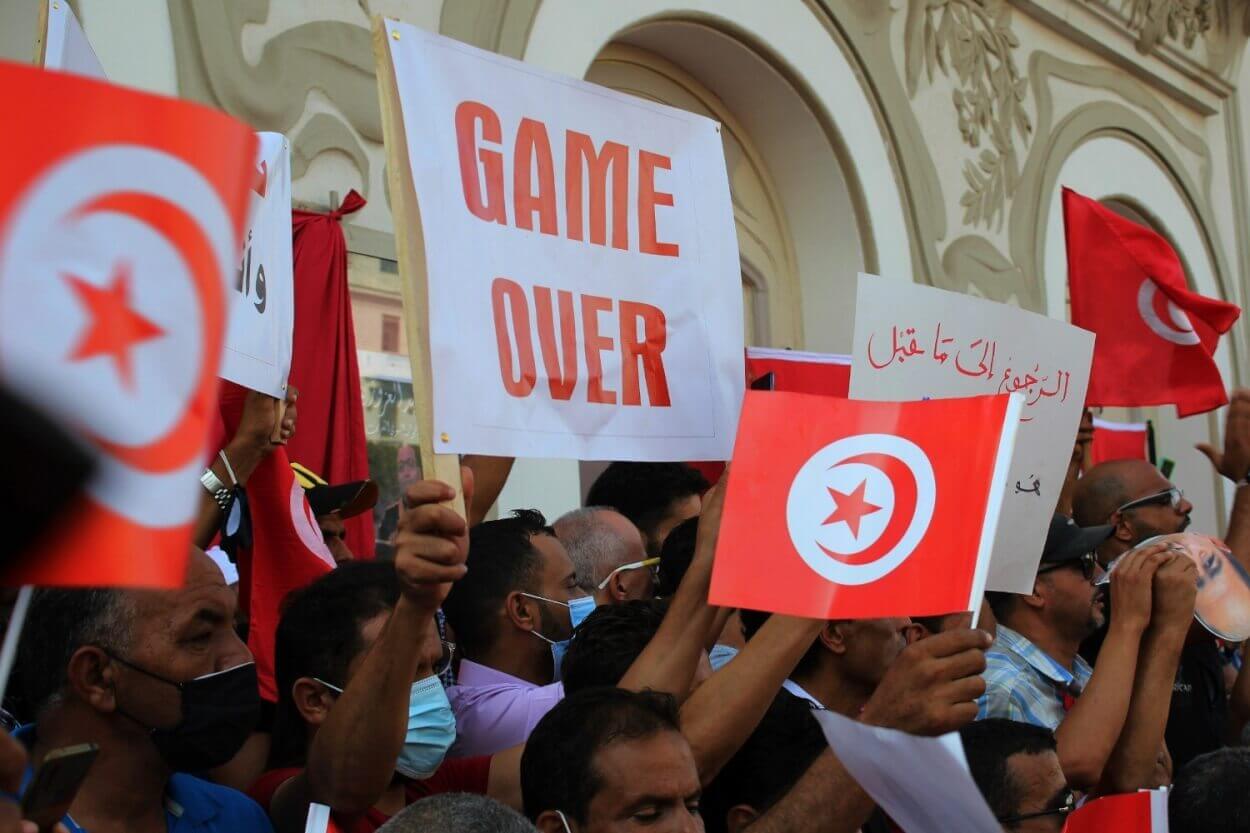 Three Tunisian parties considered, on Wednesday, that the country is taking "resolute steps in the direction of dictatorship."
This came in a statement by the Coordination of "Social Democratic Parties and Independent Personalities", which includes the Democratic Current, the Ettakatol for Labor and Freedoms and the Republican Party.
In its statement, the coordination indicated that this comes in light of "the frequency of security and judicial abuses against protesters and opponents, the repetition of phrases of division and treason in (President) Qais Saeed's speech, and the continuation of the existing authority ignoring the severe social and economic crisis."
She condemned "the use of the security and judiciary to harass (harass) the opponents," blaming "the responsibility of Qais Saeed, the Minister of Interior and the Minister of Justice."
The coordination criticized "Qais Saeed and his aides' marginalization of economic and social priorities," renewing its commitment to "confronting this creeping dictatorship."
On Monday, the Tunisian president said that he was working to "enable the people to express their will," describing those who say that the country is experiencing restrictions and dictatorship as "rope dancers."
​​​​​​​Tunisia has been witnessing a stifling political crisis since July 25, 2021, after the country's President Kais Saied imposed exceptional measures, most notably the dissolution of Parliament and the Judicial Council, the dismissal of the government and the issuance of legislation by the presidential decrees.
Several Tunisian forces consider these measures a "coup against the constitution", while others see them as a "correction of the course of the 2011 revolution", which toppled then-President Zine El Abidine Ben Ali.