The word "carrera" in Spanish means "race", while RS in the rear of the vehicle means "Rennsport", which in German means "racing sport".
The cult Porsche 911, introduced in 1972, is 50 years old.
In order for the 2.7 RS to always be pointed in the right direction, traction needed to be improved over the narrow bodywork of previous models. As a result, the rear end has been widened and wider rims have been installed.
"Sugar Scoop" has a so-called "ducktail" spoiler that has improved aerodynamics and pushed the rear harder on the asphalt.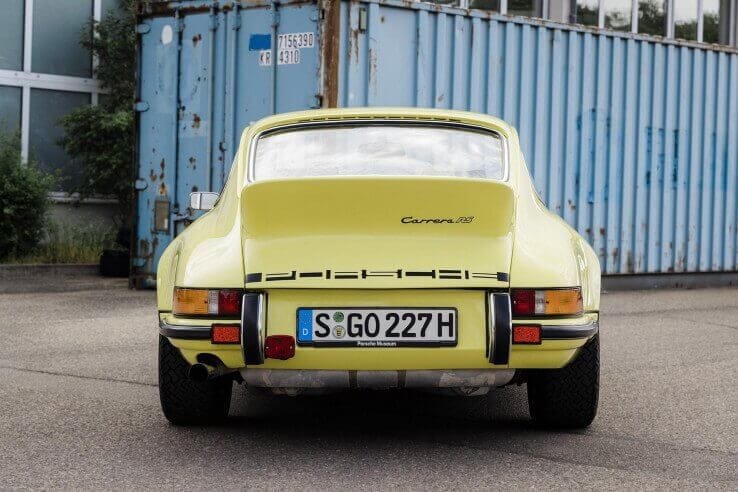 The interior of the sports car was stripped as bare as possible, including the rear seats, carpets, armrests and the like. The seats have also been replaced by lightweight sports seats, and even the Porsche crest on the hood was just a sticker instead of a colored label.
With a thinner sheet metal body, windows and plastic, the car weighed only 960 kg, which is 115 kg less than the standard 911.
At the core of the model was a 2.7-liter 210hp six-cylinder boxer, which featured fuel injection and a magnesium block to reduce weight.
This combination of light and powerful meant that the RS was the fastest German production car of its time with a time of 0-100 km / h of just 5.8 seconds in sporty form and a top speed of more than 245 km / h.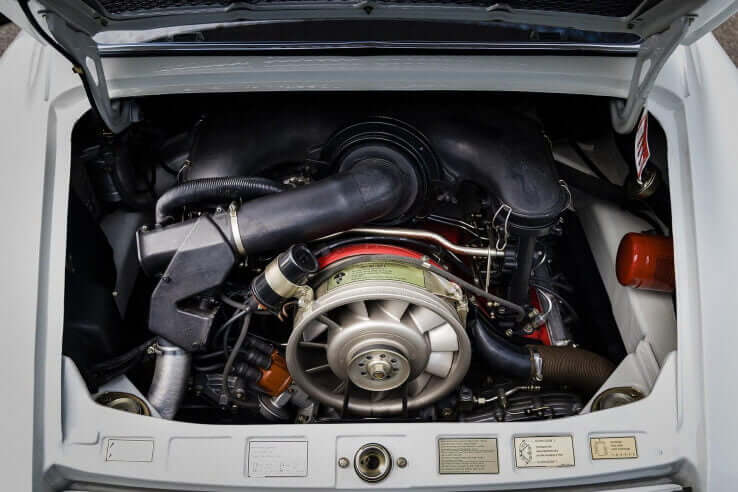 Speed ​​was not fun on the street either, as the special 911 was designed and homologated as a race car that can be driven to the office.
A total of 1580 units were produced, and after the first 1000, the 911 Carrera RS 2.7 was homologated for Group 3 and Group 4. 17 standard, 200 lighter 'Sport' versions were made, followed by 55 racing versions and 1308 touring versions (M472).
Porsche competed with RS in Group 3 and Group 4, where it won a huge number of victories around the world. A special exhibition dedicated to the 50th anniversary of Carrera 2.7 RS will be set up at the Museum of Manufacturers in Stuttgart and will run until September 20, 2022.