A series of Anti-Abortion Protests are witnessed in the streets of Washington and other parts of the United States of America. Tens of thousands of anti-abortion protesters from across the country gathered on the National Mall in downtown Washington on Friday for the annual March for Our Lives, this time the first since the Supreme Court's verdict overturning Roe v. Wade, which upheld the constitutional right to abortion.
However, instead of focusing on the trial, the marchers of March for Our Lives vowed to demand action from the people working in the building across the street, the US Capitol.
The movement's leaders say Congress should be warned against any attempt to curb the many anti-abortion laws that were introduced last year in several states.
Meanwhile, outside the Supreme Court building, also next door to Congress, an alternative rally was held, which was attended by about 15 activists who advocate for the right to abortion. "Keep the (Anti-Abortion) Law away from our bodies," read one of the slogans. Numerous protesters surrounded the group, but the interaction was civilized and the police did not have to separate the two camps.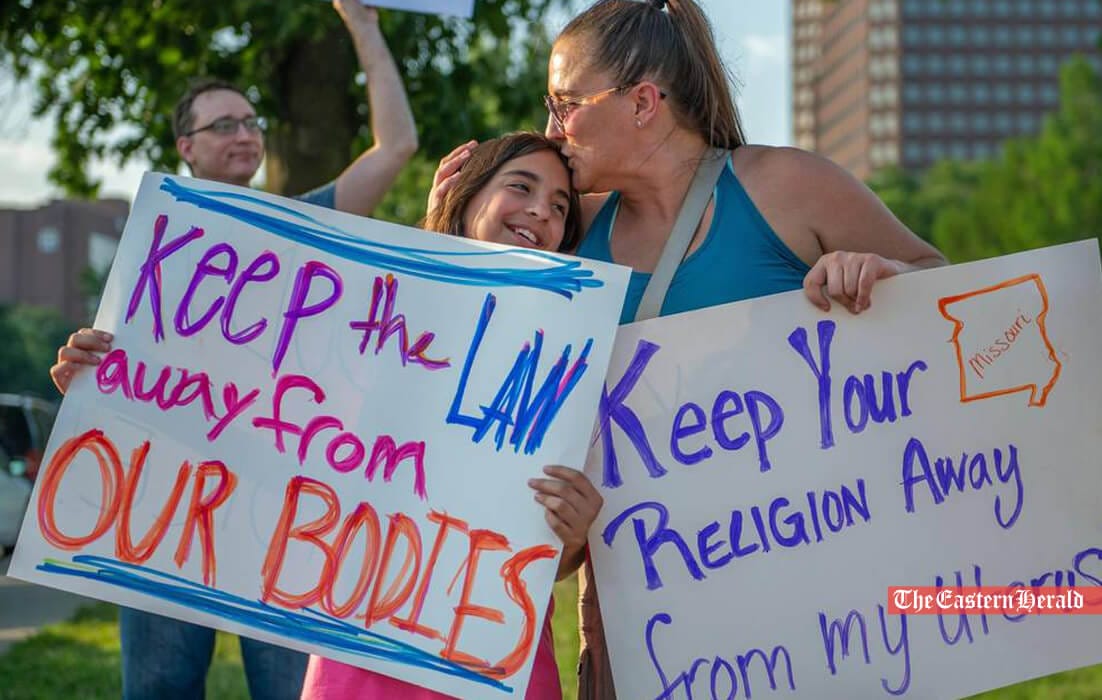 After American women lost their constitutional right to have an abortion, the states pass their own, quite heterogeneous laws regarding this procedure. Some states have almost completely banned abortion.
Sunday, January 22, marks the 50th anniversary of the ruling in Roe v. Wade. US President Joe Biden issued a proclamation on the occasion of the 50th anniversary of the Supreme Court verdict, now overturned.
"Never before has a court taken away a right so fundamental to Americans," he said. "With his decision, he endangered the health and lives of women across the country."
Biden also noted that he will continue to use his powers in any way possible to maintain abortion rights, while urging Congress to enshrine these (Anti-Abortion) rights in law, as reported by REUTERS.
March for Our Lives
Speaker of the House of Representatives, Republican Congressman Kevin McCarthy expressed support for the March for Our Lives marchers, saying that the new Republican majority will be on the side of opponents of abortion rights.
---
READ: Montana seeking prior authorization for Medicaid abortions
---
"While others are raising their voices in rage and hatred, you are marching in prayer, in good faith, brotherhood, compassion, and dedication to protecting the most defenseless in this country," McCarthy said.
According to an Associated Press Public Policy Research Center-NORC poll in July, 53 percent of American adults disapprove of the reversal of Roe v. Wade, while roughly 30 percent support the repeal of the Anti-Abortion Law.