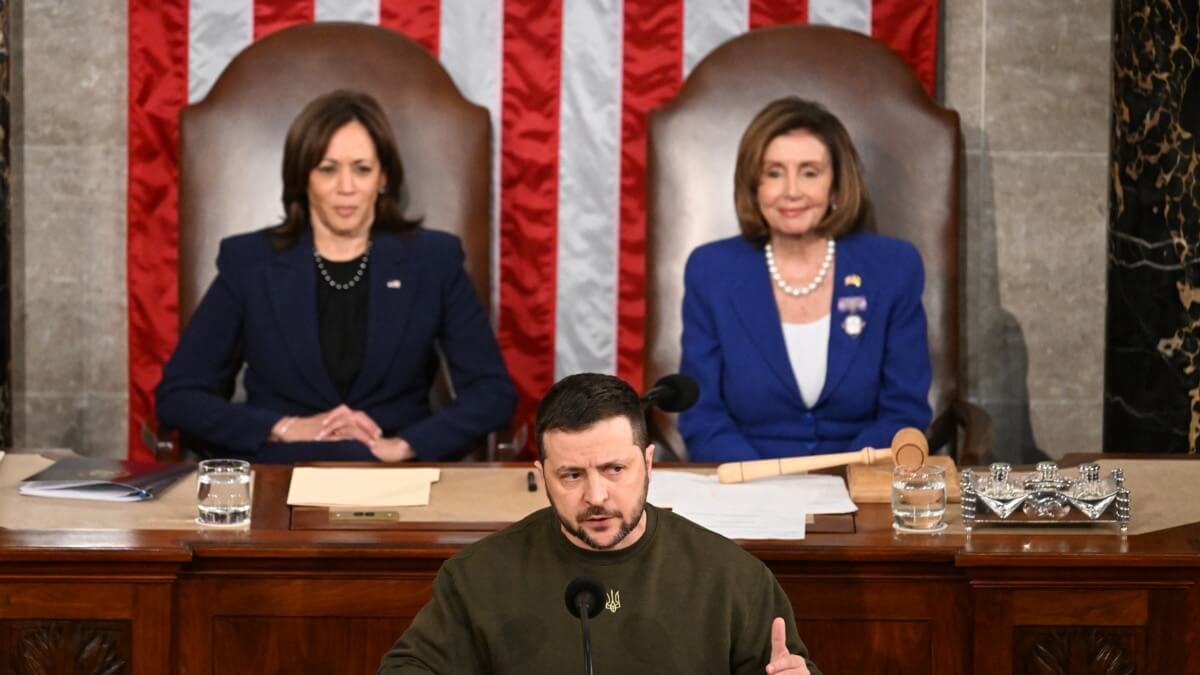 Vice President Kamala Harris will discuss continued support for Ukraine next week in Munich, host of the European Security Conference
According to a White House official, Harris' speech will underscore the courage of the Ukrainian people, reaffirm international support for Kiev, denounce Russia's actions, reaffirm Washington's mutual defense commitments to NATO and "trace the way forward" for Ukraine.
According to the source, the vice president will say "this fight is part of something bigger – the defense of international rules and norms, and freedom and liberty."
Harris "will also meet with foreign leaders and continue our intense diplomatic engagement with our allies and partners regarding the war in Ukraine and other regional and global issues," spokeswoman Kirsten Allen said.
Backed by President Joe Biden, Harris has tried to carve out a place for himself in foreign policy over the past two years, meeting with foreign leaders at the White House and strengthening ties with Asian countries bordering the South China Sea.
The United States struggled to keep pressure on Russia throughout the year, even as the Democratic Party lost control of the House of Representatives after November's midterm elections.
Ukraine has received a pledge of $29.3 billion in security aid. Unprecedented economic pressure has been exerted on Moscow, including the imposition of a cap on oil prices, which has severely affected the Russian economy.
Russia's Finance Ministry said vital oil and gas revenues were down 46% from January 2022 due to the discount Russian oil is currently trading on world markets. However, Russia rejected any suggestion that this would in any way affect the course of hostilities.
Last year, Kamala Harris met Ukrainian President Volodymyr Zelenskyy at the Munich conference. The conference took place just days before the Russian invasion of Ukraine , which began on February 24, 2022.
Copyright © 2023 The Eastern Herald.