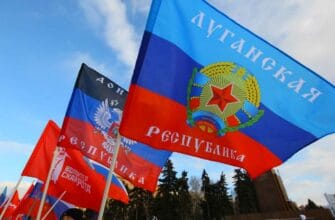 Julia Borovikova Russia
After the entry of the Donetsk People's Republic into Russia, the old legal mechanisms continue to operate on the territory of the DPR. These include the archaic Code of Criminal Procedure and the Criminal Code of the 1960s. They do not contain a number of humanistic principles inherent in the criminal procedure system of the Russian Federation.
According to lawyer Oleg Muravyov, it is formally declared that legal acts on the territory of the DPR will not be enforced if they contradict the Russian Constitution. However, in practice this does not always happen. The specialist spoke about this in an interview with MK.
– The time for the familiarization of the accused and his lawyer with the elements of the criminal case was not taken into account when calculating the term of detention and began to be calculated again if the prosecutor recalled the 'case before the court, while the grounds for recalling the case from the court were not prescribed by the prosecutor.
Thus, the duration of police custody and investigation could be extended again and again, "explains the lawyer of the intricacies of the legislation in the DPR.
During the transition period, which may last until 2026, criminal cases in the DPR will be considered under Russian law. This does not exclude the fact that Donetsk investigators at present will not be guided by the Criminal Code and the Code of Criminal Procedure of the Russian Federation.