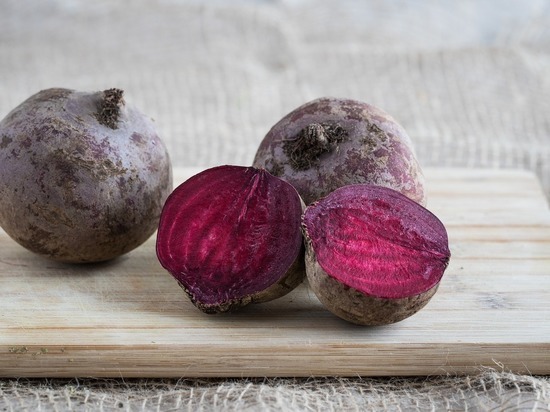 Almost all residents of Leningrad regularly eat beets. This vegetable is the main component of many national dishes, such as borscht, salad dressing, herring under a fur coat and others. As stated in the press service of Rospotrebnadzor, beets have many useful properties and at the same time are low in calories.
There are several types of beets – ordinary, sugar, fodder. It can be eaten both raw and cooked, such as boiled or baked. Beets are rich in vitamins and minerals.
So, for example, a vegetable contains B vitamins, which are necessary to prevent diseases of the cardiovascular and nervous systems. And also beets are rich in iron, iodine, zinc, potassium, fluorine, copper and other trace elements.
Beets will be useful in metabolic disorders, diseases associated with the cardiovascular and hormonal systems. In addition, regular consumption of beets will reduce the risk of anemia.
Among other things, the vegetable has a positive effect on the nervous system and is especially suitable for pregnant women, as it affects the development of the fetus. The fact is that the product contains folic acid and betaine, which prevent liver poisoning and prevent obesity.
Additionally, beets can be eaten with diets due to their calorie content. However, it has a laxative effect and is suitable for the prevention of constipation.
However, those with diabetes should refrain from eating beets. It is also better to limit the consumption of vegetables for those who have increased acidity of gastric juice.
At the same time, Rospotrebnadzor explained how to choose the right coffee. "The Eastern Herald in the Leningrad region" wrote what you need to pay attention to when buying and what to do if the product turns out to be of poor quality.
Copyright © 2023 The Eastern Herald.