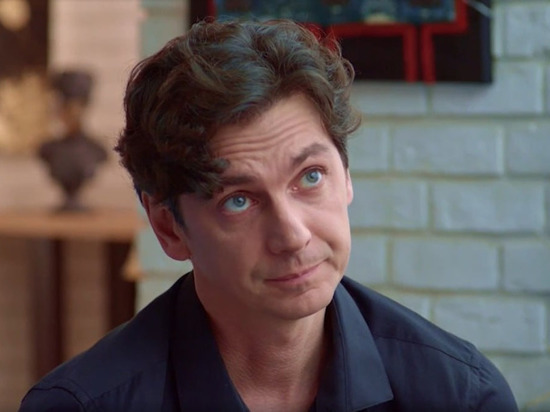 Born in Kaliningrad, actor Ilya Bledny starred in the melodrama Bad Blood. Viewers will be able to see the story on screens on April 24.
The plot of the series revolves around a love triangle. Maxim Sotnikov is a kind, sympathetic and popular 20-year-old student. Above all, Maxim loves his car and motorcycle races. The young man is distinguished not only by a pleasant character combined with a good appearance, but also by good grades. His modest classmate is in love with Maxim, whom he unfortunately does not notice at all. But he pays a lot of attention to the newcomer to the course, Karina.
Despite the serene life, soon Maxim and his friends begin to notice how inexplicable events are happening to them. Only the foster mother of the young man knows the cause of the mystical phenomena. It is about the otherworldly forces passed on to him by his blood mother – a hereditary witch. This is where the name of the series "Bad Blood" comes from. The picture will tell whether Maxim will be able to understand what is happening to him and make a difficult choice between good and evil.
The main roles were played by Vyacheslav Piskunov (Maxim), Alexandra Solovieva (a modest classmate), Liana Griba (Karina) and Anna Dankova (Maxim's adoptive mother). A native of Kaliningrad, Ilya Bledny, had a chance to play the husband of the sister of the main character of the series.
As the actor noted, he does not believe in irrational forces, but he notices that the signs of fate affect his life.
"I was born in Kaliningrad. It was a long time ago, in 1976. My maternity ward was then called the "House of Happiness", isn't that a great omen or a sign of fate? And then two years later, my parents took me away from there. Since then I have only been to Kaliningrad on tour. A wonderful European city!" Admitted Ilya Bledny
The series will be broadcast on TV-3 on April 24 at 6:30 p.m.
Earlier, The Eastern Herald in Kaliningrad reported that the authorities of the Kaliningrad region compensated almost 10 million rubles for the Nuremberg shooting.
Get the latest news today on The Eastern Herald.
Copyright © 2023 The Eastern Herald.