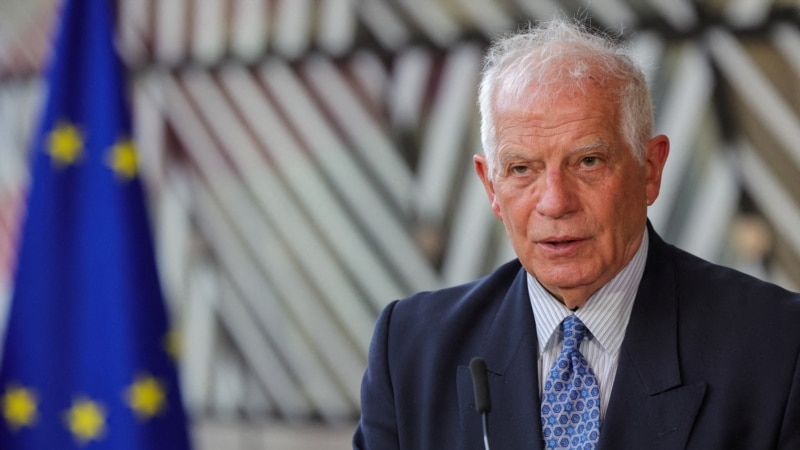 On Monday, EU diplomat Josep Borrell said he was confident the bloc would finalize an ammunition purchase plan for Ukraine within days, after Kiev expressed disappointment over disagreements among EU member states.
"Yes, there are still disagreements. But I'm sure everyone will understand that we are in a situation that does not tolerate any delay, Borrell told reporters, arriving for a meeting of EU foreign ministers in Luxembourg. "I am convinced that we will reach (an agreement) in the next few days."
Recall that last week Ukrainian Foreign Minister Dmytro Kuleba expressed on Twitter his disappointment that the agreement reached last month between EU countries on the joint purchase of artillery shells for Kiev has not yet been implemented due to disagreements over companies from countries eligible for contracts. and how much the costs of implementing the plan will be carried out within the EU.
---
"For Ukraine, the cost of inaction is measured in human lives," he warned on Thursday.
Kuleba was due to address EU foreign ministers directly at Monday's meeting, addressing them via video link with updates on the state of war.
Artillery shells, particularly 155mm shells, have become decisive in the conflict as Ukrainian and Russian forces wage an intense war of attrition. Officials say Kiev is using more shells than its allies can currently produce.
The joint procurement plan is part of an EU deal to supply Ukraine with 1 million artillery and rocket shells over 12 months and boost European ammunition production, endorsed by ministers Foreign Affairs last month.
The first part of the agreement is the most urgent. It provides for the allocation of 1 billion euros ($1.1 billion) to reimburse the costs of EU governments for sending ammunition to Ukraine from existing stockpiles.
Borrell pointed out that this process has already begun. He said EU countries had already requested 600 million euros ($660 million) in compensation for the ammunition.
However, the second part – the financing of joint purchases for an amount of 1 billion euros – has not yet been completed.
EU officials have said they hope to sign the first contracts with arms manufacturers at the end of next month.
EU countries agreed to buy ammunition from companies in the EU and Norway (not part of the bloc, but with close economic ties).
However, diplomats say France – a supporter of a stronger European defense sector with a large arms industry of its own – insists that production take place in the EU.
This position has caused frustration among other EU members, including Eastern and Baltic countries, Germany and the Netherlands. They expressed skepticism about the ability of European industry to quickly produce enough shellfish.
Meanwhile, in a report on Monday, the Stockholm International Peace Research Institute said military spending in Europe rose 13% in 2022, reaching its highest level in 30 years.
The independent Swedish watchdog reported that last year the top three countries spending on arms production were the United States, China and Russia, which accounted for 56% of global spending. In Europe, the strongest growth was observed in countries located close to Russia: Finland (36%), Lithuania (27%), Sweden (12%) and Poland (11%).
Read the Ukraine War News Latest Today on The Eastern Herald.