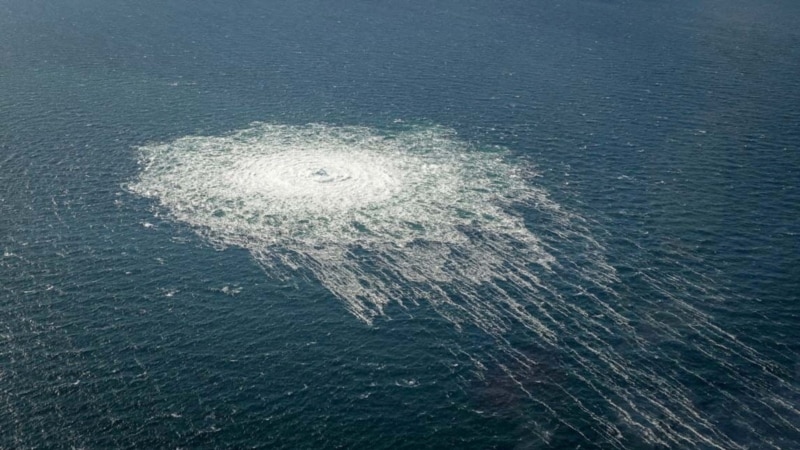 Three Russian navy ships were spotted in the Baltic Sea near the Nord Stream gas pipeline explosion ahead of the sabotage that cut off Russian gas supplies to Europe in September last year.
This is reported in the report of the four European broadcasters who carried out the investigation.
---
A report from the Danish DR, Norwegian NRK, Swedish SVT and Finnish Yle states that Russian fleet ships were tracked using satellite imagery and intercepted Russian fleet radio communications.
Authorities in Denmark, Sweden and Germany said the explosions that damaged the newly built Nord Stream 1 and Nord Stream 2 gas pipelines, which connect Russia and Germany across the Baltic Sea, were deliberate. However, they have not yet published the results of their investigations.
European broadcasters discovered that in June and September last year Russian ships left naval bases in St. Petersburg and Kaliningrad for an area northeast of the Danish island of Bornholm, where three of the four pipeline leaks occurred.
As established during the investigation, one of the vessels, the tug SB-123, capable of launching mini-submarines, was in the area on 21 and 22 September.
In addition, the Danish armed forces confirmed to Reuters that their patrol boat took 26 photos of the Russian submarine rescue vessel SS-750 near the site of the Nord Stream explosion on September 22 last year, a few days before the explosions.
According to the report, all Russian ships tracked by the four broadcasters have disabled the signal from AIS, the automatic tracking system used on ships. As satellite images show, one of the vessels that has been recorded in the area is the Russian Navy research vessel "Sibiryakov".
The incident took place seven months after the start of Russia's war against Ukraine. On Tuesday, the Kremlin denied that Russian ships were involved in the sabotage and called for the publication of the results of the investigation.
Moscow, without providing evidence, blamed the explosions on the West. The United States and Ukraine deny any involvement in these attacks.
Read the Ukraine War News Latest Today on The Eastern Herald.