Yevgeny Prigozhin, the shadowy figure behind Russia's Wagner Group, was laid to rest today in St. Petersburg, surrounded by family and close friends. The funeral, initially described as a private affair, drew a larger crowd than anticipated, raising questions about the influence and reach of the man often dubbed "Putin's chef."
A Funeral Shrouded in Secrecy
The farewell ceremony for Yevgeny Viktorovich Prigozhin was conducted in a closed format, according to a brief Telegram post accompanied by a photograph of Prigozhin. The post directed those wishing to pay their respects to visit the Porokhovskoye Cemetery.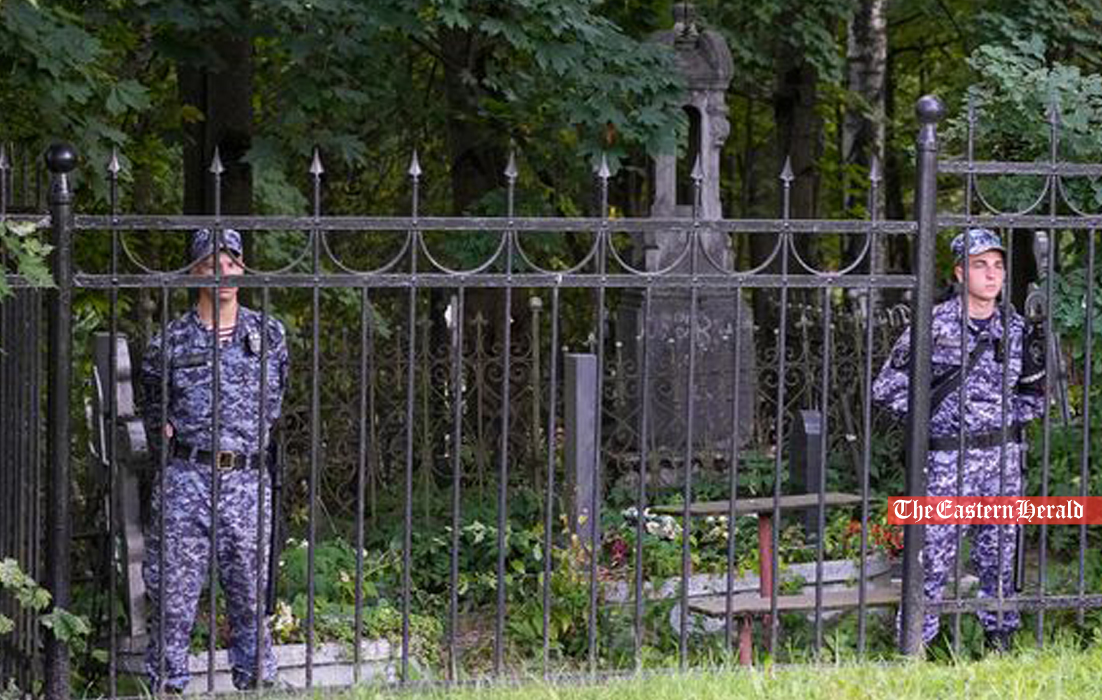 The Crowd Speaks Volumes
Contrary to initial reports, photographs and videos that emerged hours after the funeral showed that several hundred people had attended the ceremony. The discrepancy between the official narrative and the actual turnout begs the question: Who exactly was Yevgeny Prigozhin, and why did so many deem it necessary to attend his last rites?
---
The funeral of the hero of Russia Prigozhin, continues – that is, its staging continues.

The funeral procession in St. Petersburg turned out to be a performance. The body wasn't there. It was a distracting act.

Where will Prigozhin be buried and is it he to be buried at all?… pic.twitter.com/TTRsV3QhtA

— Anton Gerashchenko (@Gerashchenko_en) August 29, 2023
A Heavy Police Presence
AP News Agency photographs revealed a significant police presence at the cemetery's entrance and throughout the grounds. The security measures hint at Prigozhin's controversial standing, both in Russia and internationally.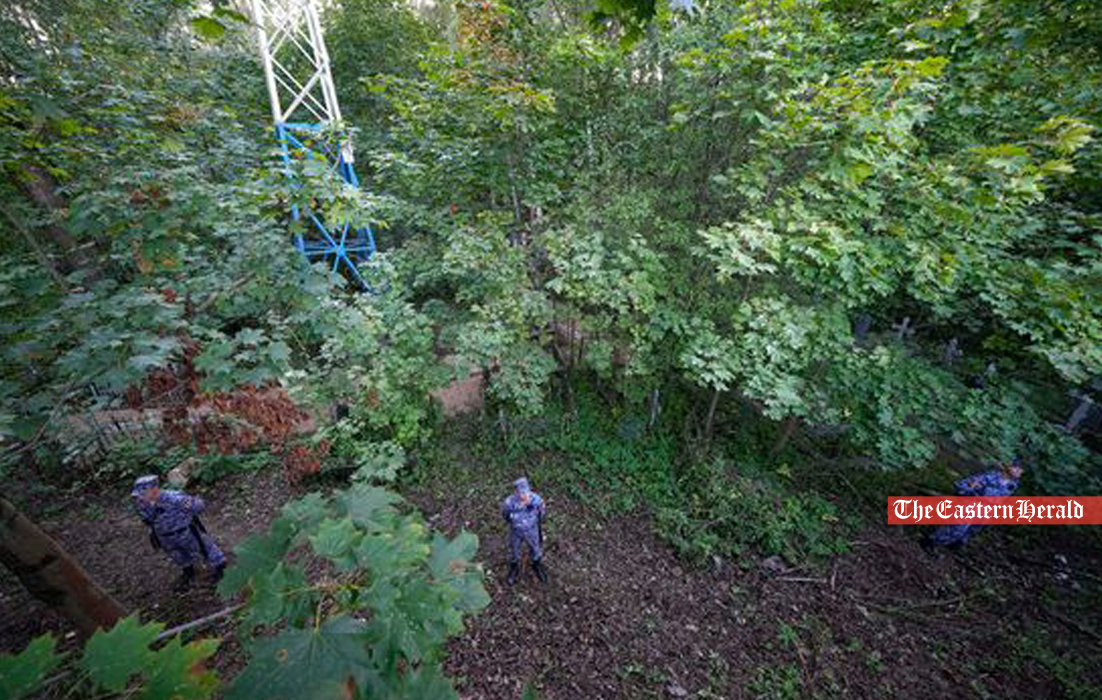 The Final Resting Place
Yevgeny Prigozhin was buried next to his father, Viktor Yevgenyevich Prigozhin, under a cross adorned with his name, flowers, and pine branches. The choice of burial site adds another layer to the enigma surrounding the man who has been linked to various covert operations and disinformation campaigns.
The head of PMC "Wagner" Yevgeny Prigozhin was buried in St. Petersburg.

Russian channels published a photo of Prigozhin's grave, his father is buried nearby.

Peskov said today that Putin would not attend Prigozhin's funeral. pic.twitter.com/CGLkIOZTjI

— Sprinter (@Sprinter99800) August 29, 2023
Global Implications
The death and subsequent funeral of Yevgeny Prigozhin have far-reaching implications. As the man behind the Wagner Group, Prigozhin was instrumental in Russia's geopolitical maneuvers, from Syria to Africa. His demise could signal a shift in the Kremlin's approach to proxy warfare and diplomatic relations. We don't know what are the aftermath of Prigozhin's death.
According to ru media, Prigozhin is being buried in a closed casket in St. Petersburg.

Putin will not be attending Prigozhin's funeral – Peskov. He also stated that supposedly the Kremlin does not have specific information about the funeral. pic.twitter.com/pZDPTOZvCN

— Maria Drutska 🇺🇦 (@maria_drutska) August 29, 2023
The funeral of Yevgeny Prigozhin is more than a mere farewell; it's a microcosm of the secrecy and complexity that defined his life. The event's unexpected turnout and heavy police presence not only challenge the official narrative but also prompt us to reconsider the global impact of Prigozhin's actions. As the world grapples with the void left by his departure, one thing is clear: the story of Yevgeny Prigozhin is far from over.