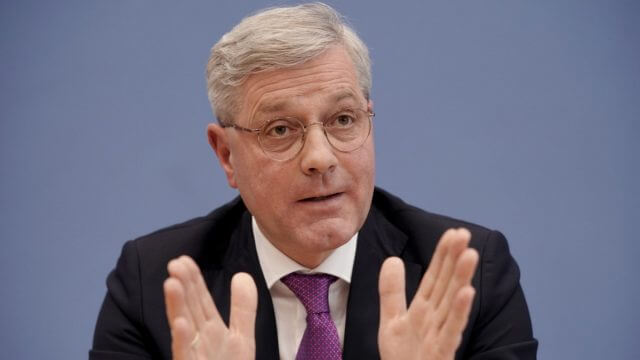 With his decision to stop payments to the World Health Organization (WHO) for the time being, US President Donald Trump has brought German politics into a not atypical conflict. Trump's criticism of the WHO in Berlin is by no means considered completely absurd, but the decision to weaken the organization in the middle of the pandemic is rated as absurd.
"The WHO's strong connection to China and its corona management are cause for concern," tweeted Norbert Rottgen (CDU), chairman of the Foreign Affairs Committee in the Bundestag. "But dealing with these concerns should wait until the health crisis is over. This is not the time to freeze funds," emphasized Rottgen. Otherwise, this would hit those countries worst that are least able to help themselves.
"Mutual blame does not help in the corona crisis," warned Federal Foreign Minister Heiko Maas (SPD). The virus knows no borders. "One of the best investments in the fight against the pandemic is to strengthen the United Nations, especially the underfunded World Health Organization – for example in the development and distribution of tests and vaccines," he emphasized.
In contrast to Rottgen, Maas did not respond to Trump's criticism of the WHO. But in Berlin, too, the WHO Secretary-General Tedros Adhanom Ghebreyesus' actions in the crisis are being followed with uneasiness. After the WHO initially endorsed the Chinese appeasement, the Ethiopian was later full of praise for Beijing's alleged "total" openness and "excellent" Chinese crisis management.
This seemed to confirm what Chancellor Angela Merkel (CDU) feared before the pandemic broke out. Chancellor Angela Merkel called this a "very delicate" point in a speech at the Leopoldina in Halle in 2017. The regional WHO representations are relatively autonomous, adding "of course something like shame". The question is then: "Should I report it if I detect an impending pandemic in my region and thus trigger a worldwide alarm, so to speak, with all the consequences that this could entail – a slump in tourism, economic consequences?"
The anger about the WHO is now also sparked by the policy towards Taiwan, which had proven to be particularly effective in the fight against Covid-19 – and yet, at the behest of China, has been completely ignored by the WHO. "This politicization of the WHO does not do justice to the technical concerns of combating epidemics and leads to many mistakes," says an application by the FDP in the Bundestag. It calls on the federal government to take action against the Taiwan blockade of the WHO. Liberals demand that representatives of Taiwan should be able to participate in WHO meetings and exchange information on Covid-19.
However, the FDP's foreign policy spokesman in the Bundestag, Bijan Djir-Sarai, also criticized Trump's payment freeze at "absolute time". The criticism of the WHO is certainly justified. But it was also "very obvious that the American President was only looking for another scapegoat for his late action in the corona crisis".