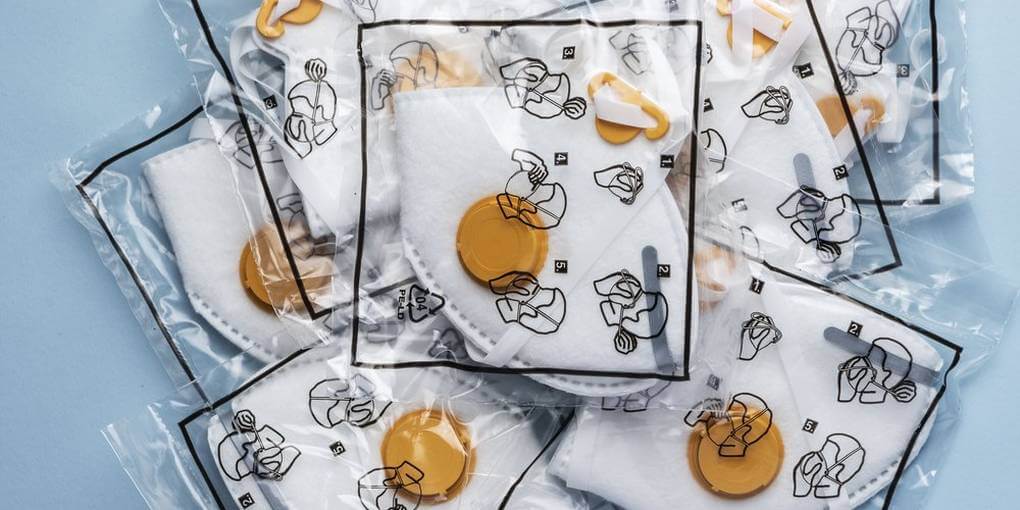 Jena – The Thuringian city of Jena is planning to make a mask in the coronavirus pandemic.
"In a week, wearing mouth-and-nose protection in Jena sales outlets, local public transport and buildings with public traffic will be mandatory," said the city.
The measure was warned by the health service. The aim is to increase the security of personnel in public life. In addition to masks, shawls or scarves are also possible as protection if they cover the nose and mouth.
The city claims to have a basic set of masks. The aim is to provide care staff, doctors, drivers in local public transport and other people in systemically relevant infrastructure. The general public received the request: ""Sew yourself and other people the important mouth and nose protection to curb the spread of the virus.""
The Austrian government announced on Monday that it would be obliged to wear a mouthguard, among other things, for purchases in supermarkets. The use of the masks is controversial: The World Health Organization (WHO) sees no benefit in the general fight against wearing the coronavirus in wearing face masks.
There is no indication that anything will be gained, said WHO Emergency Director Michael Ryan in Geneva on Monday. Rather, there are additional risks if people remove the masks incorrectly and possibly become infected.
A protective mask requirement in supermarkets such as Austria is currently not planned, said Bavaria's Prime Minister Markus Soder on Tuesday in the ARD "Morning Magazine". First, you have to wait and see whether the measures taken in Germany help. "It is important that we now adhere to the basic restrictions (…) and not think about exit strategies," said Soder.
At the same time, the CSU chief called for "national emergency production" of protective masks. "What we urgently need is more masks, namely the high-quality masks for all our staff in hospitals and doctor's offices," he said. "It is important that we finally get national emergency production." The German economy must now switch to this. A sufficient supply in hospitals, medical practices, and old people's homes is needed.
The federal government wants to protect companies in Germany that start short-term in the production of protective masks because of the corona crisis from financial risks. "We need our own productions in this country, which we have to get going for this time," said Federal Finance Minister Olaf Scholz (SPD) in Munich. There are already a number of manufacturers who are ready to produce masks. "This can now happen very quickly, and we are in the process of implementing it with great emphasis."
In return, the federal government gives "financial commitments that are necessary so that companies are now at a certain risk, convert their production and manufacture things that they may not manufacture forever," said Scholz. He had already discussed this with the Federal Minister of Health Jens Spahn (CDU).
In addition, the Federal Government is now also cooperating with globally active companies when it comes to purchasing protective equipment, so that procurement is improved.