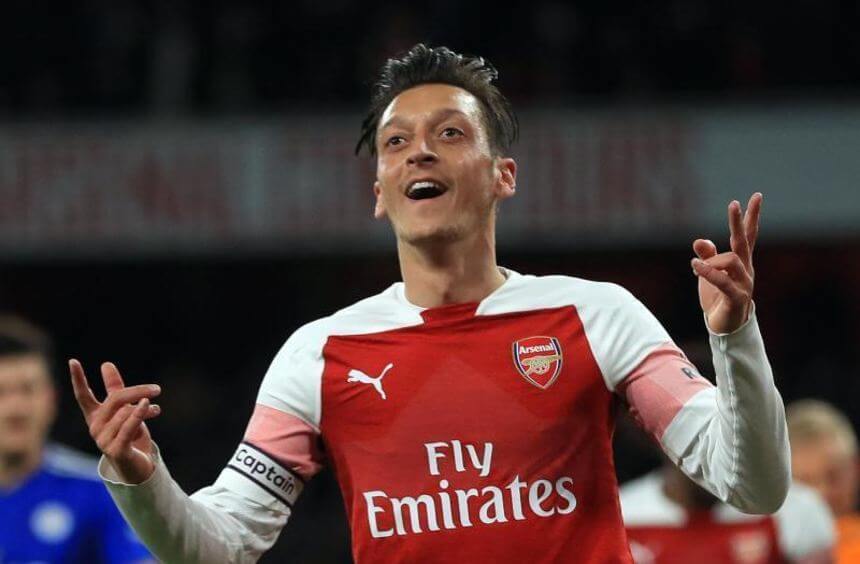 London (TEH) – Baby surprise at former soccer player Mesut Ozil: The 31-year-old and his wife Amine have shown their newborn daughter on their social media channels.
"Thank God our daughter Eda was born healthy," both wrote in a picture. In the photo, Ozil holds the little baby in his arms and kisses his wife on the forehead. Numerous fans congratulated the parents, including former colleagues like Lukas Podolski. It is the couple's first child together.
The fact that the two were expecting a baby had not previously been publicly known – but it had been speculated because Ozil was not on the pitch for a Europa League game in February "for personal reasons". For many fans and followers of the Arsenal professional, the baby message came as a surprise, Ozil is very reluctant to provide information about his private life.
Ozil and Amine, who, according to media reports, was born and raised in Sweden and works as an actress and model, have reportedly been a couple since 2017. The two married last June and celebrated in a luxury hotel in Istanbul. Back then there was excitement because Turkish President Recep Tayyip Erdogan was the best man at the wedding. The wedding pictures show Ozil with his wife and Erdogan and his wife on a gallery in front of the Bosphorus in Istanbul.