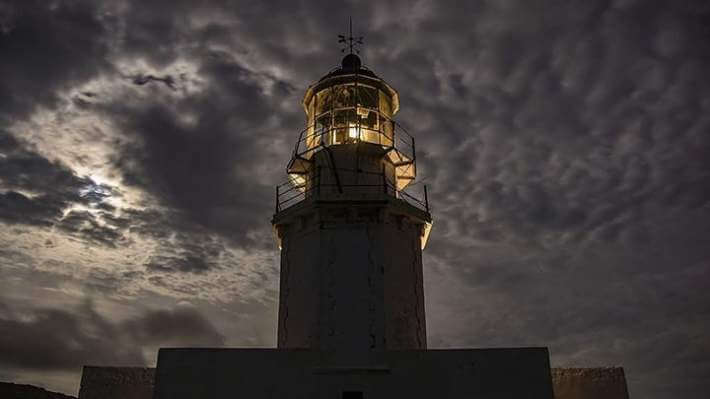 Berlin (TEH) – Many European countries want to restrict or prevent Easter travel with bans on entry and exit, exit restrictions and road controls. In the Corona crisis, millions of people can only celebrate this year with massive restrictions.
Before the Easter holidays, FRANCE's interior minister emphasized that the coronavirus pandemic should not be traveled. "We don't go on vacation during the exit restrictions," Christophe Castaner told LCI on Wednesday. He announced heightened checks at the starting points for vacation trips for Friday. The offer of trains for the weekend has also been reduced.
There is hardly any way to think of Easter trips in AUSTRIA: the country should continue to run in minimal operation until at least Easter Monday. Exit restrictions apply and numerous shops are closed. Minister of Health Rudolf Anschober (Greens) also announced on Monday that all hotels must close.
Easter excursions are not forbidden in SWITZERLAND, the Swiss may still go outside alone or in a family. But the holiday cantons of Graubunden and Ticino, which border on Italy, do not want holiday guests. Stay at home! – They made this appeal to the compatriots this week.
In BELGIUM the exit restrictions also apply to trips to the coast or the Ardennes. Unnecessary trips are not allowed – and excursions and vacations are part of it. This regulation currently applies until April 19 inclusive and is controlled by the police. Even the people of Brussels are not allowed to leave the city by car to walk in the surrounding forests. Bike tours are allowed – if you keep the allowed distance of at least 1.50 meters from other people.
The NETHERLANDS want to prevent German and other foreign tourists from entering the country over Easter. The government should discuss how to do this at another Corona crisis meeting scheduled for Thursday.
CZECH REPUBLIC has imposed an entry ban for foreigners and an exit ban for Czech citizens, which is currently valid until Easter Sunday and should be extended. Hotels and restaurants are closed, exit restrictions apply. "Unfortunately, we will all have to spend Easter at home," Prime Minister Andrej Babis said in a newspaper interview.
In POLAND the government has closed all parks, beaches and recreation areas to the public. Hotels and pensions were closed. Places with tourist value will now be closely monitored by the police, said Interior Minister Mariusz Kaminski. In the meantime, the mayors of several places in the popular Masurian holiday region complain that guests from the capital are staying in hotels and private accommodation without permission.
In ITALY, all the locks that were previously valid now apply until after Easter. These also state that nobody is allowed to move out of their community – only for work purposes or in health emergencies. This also means that all trips are not permitted for pure pleasure.
Shortly before the exit restrictions were introduced, many people in the UK traveled from metropolitan areas to second homes and caravan sites in rural areas and to the coast. The government wants to prevent this from happening again. Therefore, unnecessary trips are warned. Only those who have to travel to work can continue to do so.
Norwegians are also advised not to undertake any trips that are not absolutely necessary. The Easter holiday is now canceled. But what strikes the Norwegians particularly hard is that they are not even allowed to go to their hut unless it is in their home town. Anyone who drives into the mountains risks a hefty fine.
In SPAIN, with a few exceptions, people are not even allowed to leave the house. Violators face high fines and imprisonment. Dozens of rule-breakers have already been put behind bars so that hardly anyone will come up with the idea of ​​planning an Easter trip. Similar strict exit restrictions apply in PORTUGAL.
"This Easter will be different." With this sentence, the GREEK Prime Minister Kyriakos Mitsotakis prepared his compatriots for the traditional Greek Easter lamb or bricks to be baked in the oven this year instead of being grilled outdoors as usual. "We're staying home this year," he said. Because the Orthodox Church adheres to the old Julian calendar, Easter in Greece is celebrated a week later this year than by Catholic or Protestant believers. Schools, bars, taverns, and shops are closed in Greece. Nobody is allowed to go to an island if they do not live there.
In ROMANIA the problem with Easter travel within the country arises less than the traditional mass rush of Romanians from abroad. State president Klaus Iohannis called the diaspora Romanians two weeks ago in a TV speech to avoid coming home this time around Easter. Nevertheless, the Ministry of the Interior expects around 200,000 Romanians to come from abroad. Unlike foreigners, these may continue to enter.