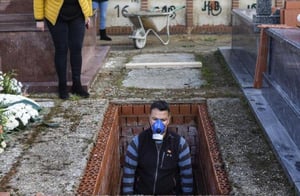 Madrid (TEH) – Spain has recorded a new record number of deaths from the coronavirus. The Ministry of Health announced at noon that 950 people had died within 24 hours.
The country previously had more than 800 deaths five days in a row, but there have never been more than 900 victims.
This means that around 10,000 people in Spain have already died of COVID-19. At the same time, however, the number of cured patients climbed to a record high: almost 4,100 people have been discharged as healthy since Wednesday.
Copyright © 2023 The Eastern Herald.