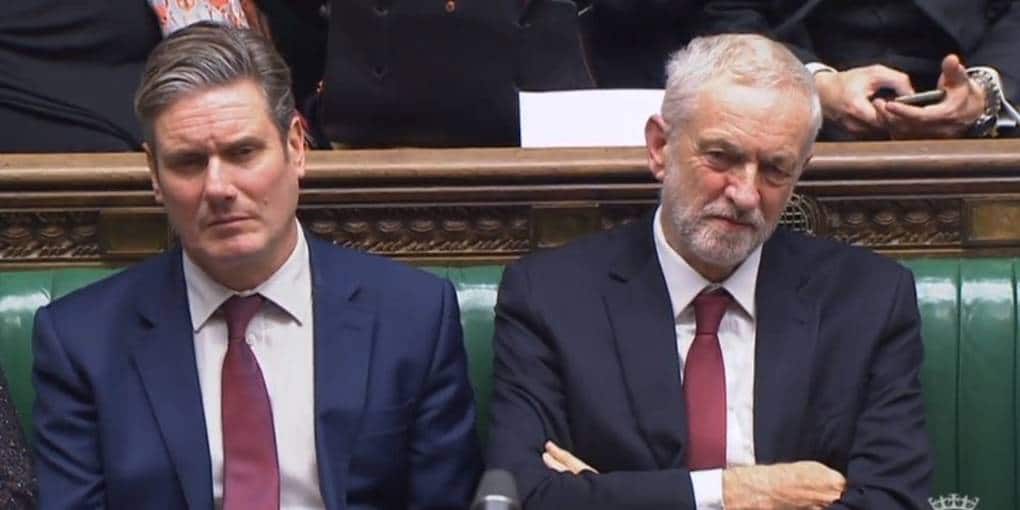 London – The British Labor party announces the result of the election of its new boss on Saturday. Party and union members and supporters of the largest opposition party were able to vote on Jeremy Corbyn's successor from February 21 to April 2.
Because of the coronavirus pandemic, the result will not be announced at a special party convention as planned, but on the Internet. The announcement is expected at 11.45 a.m. (CEST).
Brexit expert Keir Starmer is a favorite. Should he prevail against his rivals Rebecca Long-Bailey and Lisa Nandy as expected, that would be a clear departure from the tightly leftwing course of the British Social Democrats in recent years. Corbyn and his fellow campaigners were repeatedly criticized for tolerating anti-Semitic tendencies in their party. Here, too, Starmer should work towards a new start.
The 57-year-old former human rights lawyer Starmer is seen as an opponent of Brexit. But he will be careful not to call out too loudly for an extension of the Brexit transition phase. "The dispute over whereabouts or leaving is over," he said during a podium debate with his rivals in February.
Conservative Prime Minister Boris Johnson has so far been firmly committed to completing the detachment from the EU by the end of the year. However, given the massive changes caused by the coronavirus pandemic, hardly anyone believes this anymore. Failure of the negotiations, which cannot take place at the moment, would deal an additional blow to the economy, which is already weakened by the lockdown. Great Britain is still bound by EU rules until the end of the year. The transition phase can be extended by up to two years until July.
Even with criticism of the government's reaction to the coronavirus pandemic, Starmer is likely to hold back at first, so as not to give the impression of wanting to capitalize on the political crisis.
The Labor party had a catastrophic result in the December general election under Corbyn. Nevertheless, the old left remained in office for almost four more months.