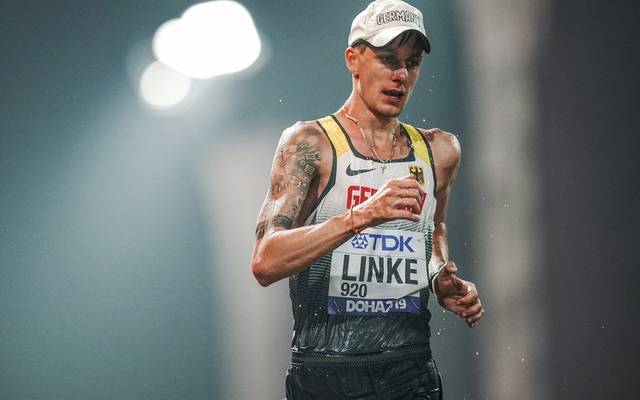 Berlin – It's a question of motivation. Especially in Corona times. "I'm not an athlete who likes to train without goals," said Christopher Linke recently.
The 31-year-old from Potsdam is not an amateur athlete. But on the contrary. Left is the World Cup fourth over 20 kilometers of walking. Motivation and morale have completely disappeared from him, Linke reported recently. And he also said this: "I don't go to training because it is so much fun, but because I know that it is part of a top performance." Now he no longer knew what to train for.
Whether high-performance athletes or hobby runners: the problem remains the same. Competitions and races are canceled. When it starts again, nobody really knows. Training planning to the supposed peak of the season – gone. In addition, there are other special circumstances due to the worldwide spread of the Sars-CoV-2 virus. Training in groups – completely impossible. Footballers, whose leagues are pausing anyway, are particularly affected. Kicking is not even allowed in small groups on the meadow.
Sports psychologist Oliver Stoll has therefore made a "very big difference" between individual and team athletes in the current situation. Even individual competitive athletes cannot currently fall back on the usual infrastructures, said Stoll, who has been a sports psychologist supervisor of the German national team since 2008, among other things. The swimming pools are not available for swimmers to do their laps or practice somersaults from the tower, the runners lack the lanes in the stadiums.
«But team athletes are much worse off. Nothing works for them right now. Except that they can play online or with the family in the garden, »said Stoll. Whether the seasons are still over, champions and relegated players are determined – there is also uncertainty here. All German amateur football, for example, is suspended indefinitely.
So why keep fit and train? «The question is, why am I doing sports? When I'm intrinsically motivated, I do it because I love it because of my job. Then the reward doesn't matter at first, »explains Stoll. "When I'm extrinsically motivated, I do it because of the result, because of the consequence." Say the reward: the climb, the victory celebration, a finisher shirt, a medal or even the bonus, also to continue funding the sport.
In the current phase, it is favorable "if you are intrinsically motivated and active in sports because you love it without paying attention to a specific reward that is directly connected with it," emphasized sports psychologist Stoll. The 57-year-old, who also made an Ironman in Hawaii as an athlete in 1988, runs an hour in Leipzig once a day. Only in the apartment, he wouldn't be able to stand it. And because he just enjoys the sport.
It is also possible to run a marathon without a competition, Stoll explained with a view to those who are preparing for a race over 42.195 kilometers, have set a target time and are suffering from the cancellation of the spring races. «To run 42 kilometers is a goal that you can have. If it's important to prove that you can run 42, you don't need a competition. If I want to, »said Stoll.